G8 Development Ministers promise more support to poorer countries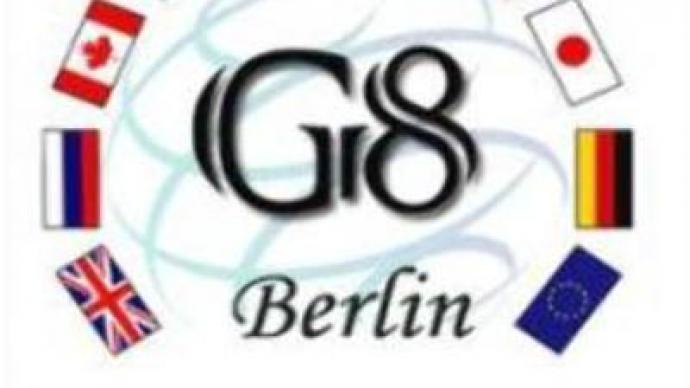 It's the last day of the meeting of G8 Development Ministers in Berlin. The main task has been preparing topics for discussion at the G8 summit in June, where Germany will be presiding.
This is the first time G8 Development Ministers have met with their counterparts from emerging economies to discuss fighting poverty. The key concerns are how to achieve the EU goals to half global poverty by 2015, how to promote good governance in Africa, and how to combat AIDS.Resent reports on the climate change from economist Nicholas Stern and the IPCC have heightened awareness of the likely impact the global warming will have on developing countries. The experts say poorer countries don't have resources to adapt to higher water levels, desertification and tsunamis, and it's up to the rich countries to help them. But the U.S. still has not signed the Kyoto protocol.
"We actually discussed some elements of climate change and its link with development. For example, the U.S. is a strong supporter of clean energy, and we discussed the hydropower potential in Africa. We have also suggested as part of the discussions here that we might expand the extractive industry's transparency initiative to look at deforestation. So certainly there are many aspects of which the U.S. government is interested in climate change issue. We were not here today to re-negotiate the Kyoto protocol or anything like that, but I think this is an area in which there continues to be a broad G8 agreement, even if there are some policy distinctions between member states,"
says James Kunder, Assistant Administrator for Asia and the Near East, USAID.Some say the G8 is full of rhetoric.
"The problem is that when it comes to implementing they are extremely slow. Most African governments still have to come back and almost beg them to implement what's been decided. That's why I think it's like rhetoric,"
believes Frederick Masiga, a Ugandan JournalistNow that Russia has paid off its Paris club debt, its Deputy Finance Minister, Sergey Storchak, says he hopes it will be able to increase its aid to developing countries. From what the Development Ministers say, they have altruistic intentions: to fight poverty, tackle climate change and correct global imbalances. But the representatives from developing countries say that they hope that rhetoric will be matched with actions.
You can share this story on social media: