G7 optimistic about world economic growth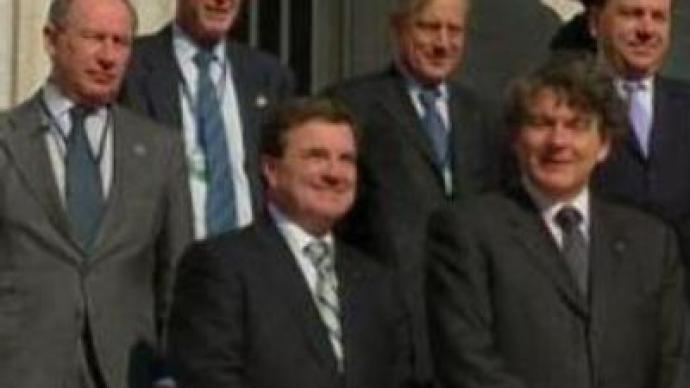 Finance ministers and central bank presidents from the world's seven strongest industrial nations say they are confident the global economy will continue to grow steadily.
The joint statement came after discussions by the G7 group in Washington.The finance officials warned, though, that soaring trade deficits and high energy prices could jeopardise the world economy. Although Russia is not a member of the G7, it routinely takes part in the Group's meetings.Deputy Finance Minister Sergey Storchak, who is leading the Russian delegation, says a number of issues are on the agenda of the consultations.Among others, he pointed out the importance of discussions on energy, economic and financial issues.
"For several years now, Russia has been invited to join these sessions on some issues. This time, we were invited to participate in discussions on subjects like energy efficiency and international development. For instance, we had an interesting discussion concerning producing best-practice guidelines for international loans. And, as usual, Russia participated in discussions on fighting financing for terrorism and money laundering,"
said Mr Storchak. He said there were no consultations with the World Bank.
"This time we don't plan to have special consultations with the World Bank executive board because last year, with Russia presiding over the G8, we had many such consultations, which culminated in adopting a new strategy for the co-operation between Russia and the World Bank. This new strategy means that Russia is a World Bank's shareholder, not a debtor,"
Sergey Storchak commented.
You can share this story on social media: