Future of Kamchatka Geyser Valley under threat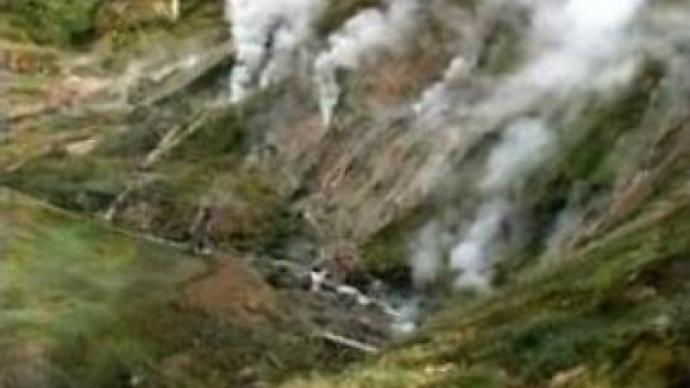 Experts are set to estimate the damage to the Geyser Valley in the Kamchatka peninsula after severe mudslides hit the area on Sunday. Specialists will survey its impact on the natural hot springs which are a UNESCO's World Heritage site.
After huge mudslides carrying stones, soil and trees crashed into the valley, a dam has been formed, blocking the nearby river and leading to the flooding of several geysers.The Federal Agency for Tourism says that the natural phenomenon – a major tourist attraction in Russia's Far East – has been lost completely.The nature reserve containing more than 40 hot springs has had thousands of visitors since its opening in 1991.Now it is believed by many to be irreversibly damaged.
"You cannot recognise the former splendour of the valley in this wreckage. We were shocked when we saw this scene,"
said Natalya Radugova, Director of the Kronotsky Nature Reserve.But some experts from the Russian Academy of Sciences believe it will be possible to restore the reserve as the valley successfully survived a similar catastrophe in 1981.
"Such mudslides are quite regular in the Kamchatka peninsula and I don't think that this mudslide had any special cause. It is a periodical process which happens occasionally,"
said Professor Pavel Plechov from Geological Department of Moscow State University.At the moment the valley has been closed to tourists. It is dangerous for non-specialists to be there because a great amount of thermal waters could push through in any part of the valley.
You can share this story on social media: