Furry runaway gets woman to hospital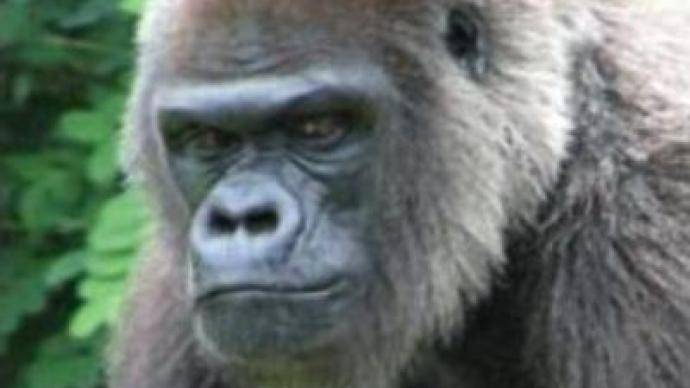 A 180-kilogram gorilla has escaped from his enclosure in the Rotterdam zoo in the Netherlands. He then clambered onto a path, grabbed a woman, dragged her briefly with him and then bit her – before barging into the zoo's restaurant.
The woman is in hospital recovering from her injuries.The ape was tranquillised and returned to his compound.
You can share this story on social media: