Fur flies over kitten-killing candidate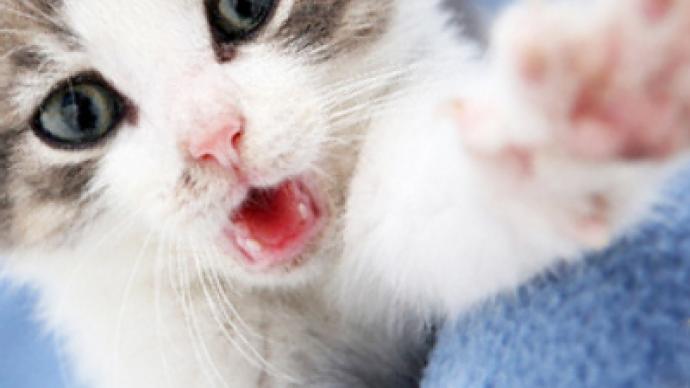 One of the political parties in Belarus is calling on election commission to ban a rival politician from running for presidential office, because he admitted to having killed a kitten in childhood.
Vladimir Neklyaev, a writer and opposition activist, described in detail in one of his books how he killed a little feline when he was ten. He explained the act as the cruelty of an immature person.
The story came up during a resent interview, and now the pro-environment "Green" party wants Neklyaev banned from the election. The reason is the lack of remorse on the potential candidate's behalf.
"We'd like to remind Vladimir Neklyaev that killing a living being is not just about giving way to his sick libido or political ambitions," the party said in a statement.
The party called on the country's Central Election Commission to reject Neklyaev's application. They claim his campaign would "dehumanize Belarusian society" and discredit it in the eyes of Europeans.
So far the commission has not reacted to the call.
The "Green" party has its own candidate running for presidency in the election.
You can share this story on social media: