Fukushima leaks won't be threat to Tokyo Olympics – bid leader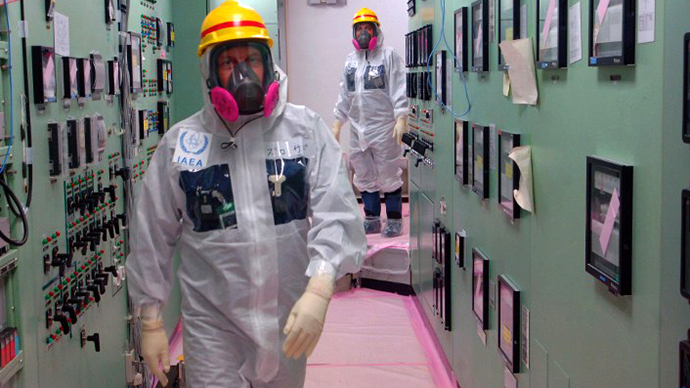 The leader of Tokyo's bid for the 2020 Olympics has reassured the IOC that the Japanese capital is totally "safe" and "unaffected" by the leak of radioactive water from the tsunami-crippled Fukushima nuclear plant.
On September 7, International Olympic Committee (IOC) members will gather in Buenos Aires, Argentina to choose between Tokyo, Istanbul and Madrid to host the 2020 Summer Olympic Games.
Ahead of the vote, Tsunekazu Takeda, the president of the Japanese Olympic Committee addressed the IOC with a letter, saying that "Life [in Tokyo], for all 35 million residents, is completely normal and safe and we do not foresee any change to that."
"The city's air and water are monitored daily and there remains no evidence at all of any issue, as confirmed by the Japanese government," the text reads, as cited by Associated Press.
This comes as Japan is striving to overcome the aftermath of the accident in the Fukushima nuclear plant caused by a deadly earthquake and tsunami in 2011. The disaster damaged cooling systems to the plant's reactors, as a result of which three of them melted down, leading to a contamination of air and sea.
On Tuesday, the Japanese government announced it is going to spend almost US$ 500 million to contain leaks of radioactive water from the nuclear station. Some $US 320,000 million will be spent on the construction of a massive underground frozen wall around damaged reactors to prevent the groundwater from mixing with water being used to cool the melted fuel rods.
Announced less than a week before the IOC's decision, the move is seen as the government's attempt to show that the nuclear crisis will not be a safety concern at the time of the Olympic Games.
A day earlier though, several new hotspots with potentially lethal doses of radiation were detected near the tanks storing the radioactive water, forcing the operator, TEPCO, to admit there might be even more leaks at the Fukushima plant. The company has been continuously pumping hundreds of tons of water into the damaged facility to cool the melted fuel rods. The used – contaminated – water is stored in a vast number of tanks, but on several occasions tons of radioactive water leaked from containers into the ground. 
The crippled Fukushima plant is some 250 kilometers north of the Japanese capital.
Japan hopes to boost the country's spirits after the devastating tsunami if it wins the right to host their second Olympics. The first took place in 1964. That is not to mention economic and tourism-related benefits from winning the Olympic bid.
For now Tokyo is seen as the front-runner among bookmakers. Madrid, hit badly by the economic crisis and unemployment, is second, while Istanbul is considered to be third – the Turkish city lost points as a result of recent anti-government protests and ongoing violence in neighboring Syria.
You can share this story on social media: