Atomic clash in Ukraine: Blame game after emergency fuel shuffle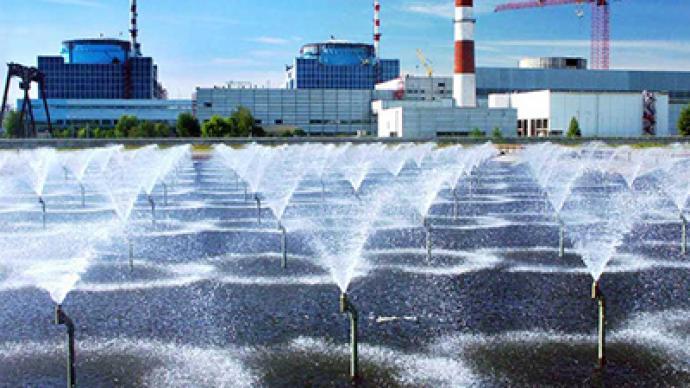 Design flaw or improper handling? A Ukrainian atomic regulator and fuel producer Westinghouse are at loggerheads over damaged nuclear fuel rods. The ruined assemblies had to be hastily replaced so as not to hamper the work of the plant.
The fuel rod assemblies – devices used for placing fuel into a nuclear reactor – were fabricated by American-Japanese firm Westinghouse for the South Ukraine nuclear power plant. However in late June, Ukraine's nuclear operator Energoatom announced that it had technical problems at the plant's reactors No. 2 and 3, where the assemblies were used.The problems found during regular maintainers were caused by "deviations in operation" of the assemblies, the country's atomic inspector Mikhail Gashev told the media. Namely, the rims of distancing armatures of two assemblies were damaged. Energoatom decided to unload all Westinghouse's fuel rod bundles from the two reactors and asked its Russian counterpart Rosatom for emergency replacements, which were initially intended for a Russian power plant. Ukraine has banned the use of new Westinghouse assemblies until a damage assessment probe is complete."Fresh fuel certainly goes back now to be reworked at the fabricator's plant. Now we need to know what has to be done. It involves designers, testing – a task of more than a month or two. It will take years," Gashev said as cited by Atomnews.info website.Last week Westinghouse's Regional Vice President for Strategy and External Relations Mike Kirst said in an interview to Nuclear Intelligence Weekly that the damage done to the assemblies is not the company's responsibility. He said Ukrainian operators had probably taken unnecessary risks in choosing locations for the Western-made assemblies, which are used in the reactor alongside those manufactured in Russia.He denied that the issue may be connected to the problems at the Czech nuclear power plant Temelin in the 2000s, which used Westinghouse expertise to modify its reactors to house Westinghouse's fuel rods. In 2007, the Czechs changed their supplier to the Russian Tvel, both due to safety considerations and more favorable pricing.Westinghouse and Tvel are competing for the Ukrainian market as well. In 2008, Kiev signed a contract with the US-Japanese company to switch away from the Russian producer, previously the only supplier of nuclear fuel for Ukrainian nuclear power plants. The contract says up to 630 assemblies may be delivered to Ukraine until 2015.Introducing them to Ukrainian reactors however required additional engineering work and testing, which is still not complete.Meanwhile Tvel retains a good share of the market and is also taking part in construction of a plant in Ukrainian territory, which would produce fuel rod assemblies domestically. The plant, owned by both Ukrainians and Russians, with Kiev holding a control stake, may be put into operation as early as this autumn, although it will take seven more years before it reaches full capacity.Experts say that the Russian-Ukrainian project received a boost after Moscow saw increasing competition from Westinghouse.
You can share this story on social media: