French students sue Twitter, call to name and shame anti-Semitic users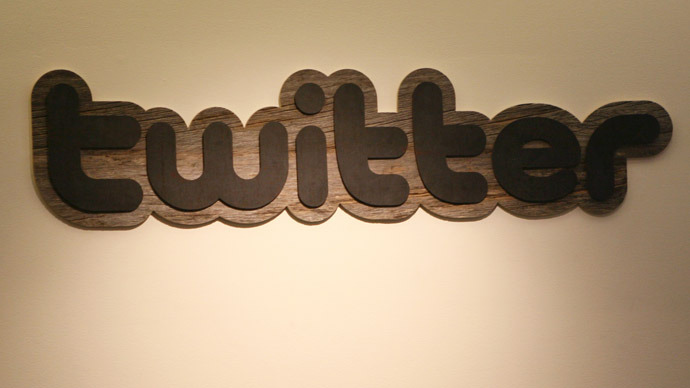 A French Jewish student union has opened a lawsuit against Twitter that could force the site to hand over the names of anti-Semitic tweeters. Recently the social forum has increasingly been used as a platform to disseminate extremist views.
The Jewish Student Union of France (UEJF) has taken legal action to discover the identity of those social media users who had posted tweets under the hashtag #unbonjuif (#agoodjew) in October. They seek to prosecute the offending parties under anti-hate speech laws over thousands of offensive images, holocaust jokes and inflammatory messages. A court hearing has been scheduled for January 8 in Paris to deal with the lawsuit.Although Twitter emphasized that it does not mediate content, the social media site caved under pressure from the student group and consented to remove anti-Semitic tweets flagged by the UEJF. Additionally, it wiped tweets with similar offensive messages about Muslims."If we are alerted to content that may be in violation of our terms of service, we will investigate each report and respond according to the policies and procedures outlined in our support pages," said Twitter in a statement. At the same time, the company underlined that "we reserve the right at all times (but will not have an obligation) to remove or refuse to distribute any Content on the Services."The tweets in question are thought to have been sent from around 60 different computers last month.The UEJF's lawyer decried Twitter for not taking the matter seriously when it was initially raised back in October. The association's president, Jonathon Hayoun, attacked the social media site for "not taking the necessary measures against racism and anti-Semitism when the situation in France has never been so serious."
Twitter warfare
Israel's recent eight-day Pillar of Defense military campaign on Gaza saw Twitter used extensively by both the Israeli Defense Forces and Hamas as a forum to win public support.The head of the IDF's online campaign explained on November 20 that the IDF is using every social media site at its disposal to combat "misinformation that's being flooded out from inside Gaza."Hamas for its part was accused during the conflict of passing off photos of dead Syrian children as Palestinians on its Twitter site. Twitter has refrained from commenting on the usage of its site for the dissemination of war propaganda during the conflict.Twitter has previously handed over the identity of an Occupy Wall Street protester at the behest of a US court. The social media site delivered a history of Brooklyn-based writer Malcolm Harris's tweets. Following Harris's arrest for his participation in an Occupy Wall Street Protest back in September, US authorities demanded full access to the contents of his twitter profile, threatening Twitter with significant fines if it did not comply.
You can share this story on social media: