French presidential race begins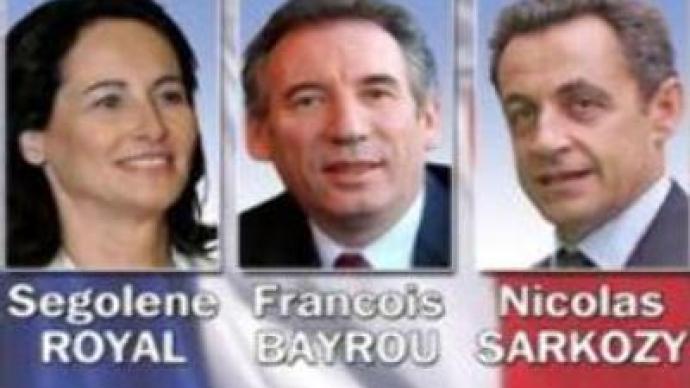 Campaigning for the French Presidential Election has officially got under way. The latest opinion polls give frontrunner, Nicolas Sarkozy, a slight lead over his competitors, but many pundits are predicting a close race.
The latest polls show over 40% of French voters remain undecided – a significant proportion and one that can easily overturn Right Wing candidate Nicolas Sarkozy's 7.5% poll lead. Mr Sarkozy's been hoping to pick up female votes as he vowed to put women's issues high on his agenda, alongside tax cuts and job creation.Liberal Segolene Royal's campaign has taken a recent stumble as some in her party warn her to find a clear direction. But following the socialist agenda, Ms Royal's pledge to raise the minimum wage has made her the clear favourite amongst France's immigrant population. Census surveys put the number of French citizens from foreign origins at around 10% of the country's 60 million population.With the competition still wide open, the candidates in 3rd and 4th place are determined to stay in the running.Former Education Minister, Francois Bayrou is sticking firmly to the centre ground, attacking Ms Royal's socialist agenda whilst criticising Mr Sarkozy.
"France needs the two parties in power for 25 years to be pushed out of power – out of the comfort of their power,"
he believes.Mr Bayrou is fighting to reach the second round of the competition. And polls suggest if he makes it he stands a good chance of beating the front runner.Not to be written off, 2002's surprise runner up, far-right leader Jean-Marie Le Pen is determined that he too will still be in contention come the next round of ballots. The 78 year old claims a large share of undecided voters will actually cast their ballot for him – but are embarrassed to admit their choice to pollsters.Whatever the opinion polls say, all candidates will be hoping the official launch of the campaign will boost their election chances.
You can share this story on social media: