French military spending leaves pensioners defenseless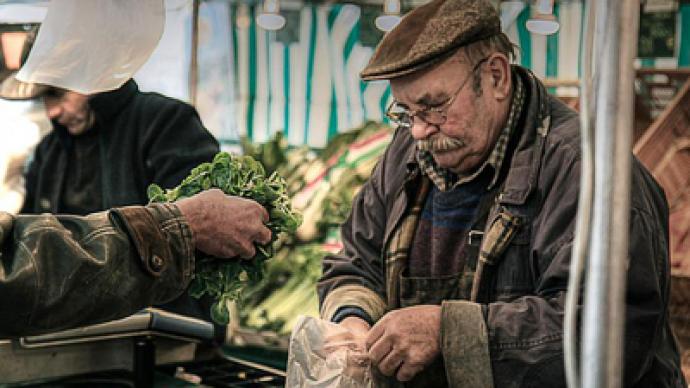 The billions spent on France's military forays abroad have already accounted for this year's defense budget. This has prompted claims that France's military policy operates to the detriment of its own people.
France has more than 20,000 soldiers currently on foreign soil. In Lebanon, Kosovo, and a new military base in the United Arab Emirates. It is involved in missions in Libya, Ivory Coast and Afghanistan.France's defense budget is constantly increasing, while social spending is being cut down."France says it doesn't have enough funds for retirement [funds], pensioners must tighten their belts. But it now spends over 30 billion euros a year on defense," says Pauline Imbach from the Committee for the Abolition of Third World Debt.Madame Kiteau, for example, has to choose – heat or eat, as her pension cannot cover both. Each French Hammer missile costs hundreds of thousands of euros. So just five months into 2011 the armed forces are broke, even with Mme Kiteau's pension."It's pretty much eaten up the defense operational budget for the year," says Steven Erlanger, chief of the New York Times Paris bureau. Military excess has snapped France's reputation as a careful spender. Investors now plan to scrap the country's prized triple-A credit rating, which lets it borrow on the cheap."If a country is very rich, it can afford this, but France has been named as possibly losing its AAA status, so every bomb you shoot is closer to losing AAA status," explains Pieter Cleppe from the Open Europe think tank.France should have stuck to the UN peacekeeping remit in the Ivory Coast and Libya, warns ex-premier Dominique de Villepin, prime minister of France from 2005-2007. It is now paying the price of gunning for regime change."For each foreign operation it's important to follow strict principals of the international community, strict mandate of the United Nation," says Dominique de Villepin.Costs are reportedly hidden from the public. One military adviser has just returned from Libya. He says for months France has had soldiers on the ground contrary to its claims."Troops are already on the ground there, but this has not been revealed," claims Claude Moniquet, from the European Strategic Intelligence and Security Center.Madame Kiteau says she worked all her life for a decent retirement. No politician asked her if she wanted that money spent on campaigns abroad.This is the real cost of war: pensioners forced to cover up because they cannot afford the cost of heating. The question is, "are foreign conflicts worth it" if it means the government cannot look after people at home?And with Paris only increasing its foreign adventures, the political price could also be costly for the French president.
On the fourth anniversary of President Sarkozy's election win, France is looking back at his promises to break with the past and reshape the country for the better.However, what the French see is yet another proposal to intervene in yet another turmoil-stricken Arab country – Syria. "When I've heard of the French plans to intervene in Syria, the first thought that came to my mind was, 'When is the presidential election in France?' Actually, it's in less than a year. And how is President Sarkozy doing? According to the recent polls, he's at [a] record low with two-thirds of the French population unhappy with his policies," says RT's contributor Ekaterina Zatuliveter.
You can share this story on social media: