French homeless claim their rights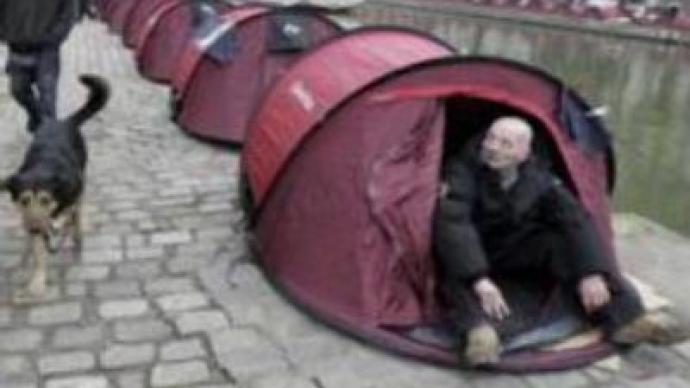 The plight of the homeless is in the spotlight in France after squatters took over a vacant office building in Paris and set up a tent city. Many of them and their supporters are camping out by the Canal Saint-Martin in Paris.
The government is now ready to announce new measures to help the homeless. Prime Minister Dominique de Villepin will outline new housing measures, as the situation of the country's homeless has taken up the political spotlight. Meanwhile, three housing lobby groups invited families to move into the building just before April's presidential elections. The plight of France's homeless becomes a hot issue each winter, as temperatures drop and many are left out on the streets.
You can share this story on social media: