French father of kidnapped girl cries quits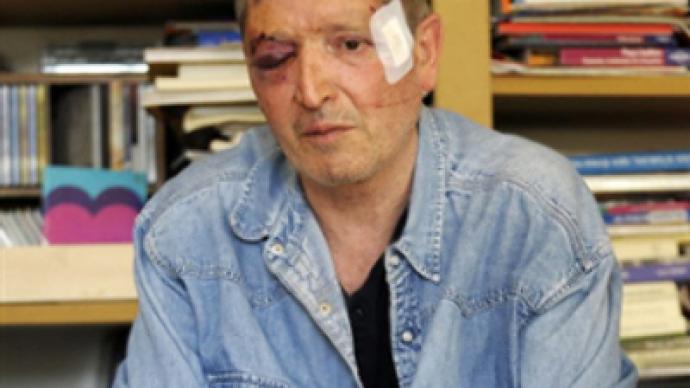 The French father of a 3-year-old Russian girl kidnapped in France last Friday says he is ready to compromise with his ex-wife if the Russian court allows him to see his daughter.
When asked during a TV link-up between Moscow and Paris held by Russia's RIA Novosti news agency whether he would strike a deal if the Russian court lets him regularly meet his daughter, Jean-Michel Andre replied: "Yes, of course, it goes without saying!"
Andre's daughter, Elise, who has both Russian and French citizenship, was snatched on March 20 from her father in Arles, in southern France, by three unknown attackers. He was severely beaten during the assault.
Andre suspects his former wife, Irina Belenkaya, to be behind the kidnapping.
Belenkaya was subsequently charged with kidnapping and is now wanted by Interpol. If arrested outside Russia, Belenkaya could face up to three years in prison. However, if found in Russia, the woman won't be extradited, according to the Russian law.
Earlier, the French father received messages from Belenkaya's email address saying she was in Russia. However, investigators believe they could have been sent by one of Belenkaya's friends or relatives in an attempt to throw them off the scent.
"Maybe she did not write this letter but she is behind this message. She scolds me and says 'forget about your daughter", Andre said, before adding that he had no idea why Elise's mother had decided to punish 'both daughter and father'.
Andre said he was unsure whether Elise was in Russia and that he was waiting for official notification from Russian authorities, who, he said, must inform him about his daughter's appearance on Russian territory.
The desperate father also told journalists that his daughter had been told her real father was someone named Slava. He added that he would pay for Elise's education in France and for everything necessary to video-chat with her via the Internet.
Andre also noted he 'understands the feelings of his wife'.
In the end, Andre said that Elise could "grow up and keep living between Russia and France, in turn, with both parents."
You can share this story on social media: