France votes to extend Central African Republic military mission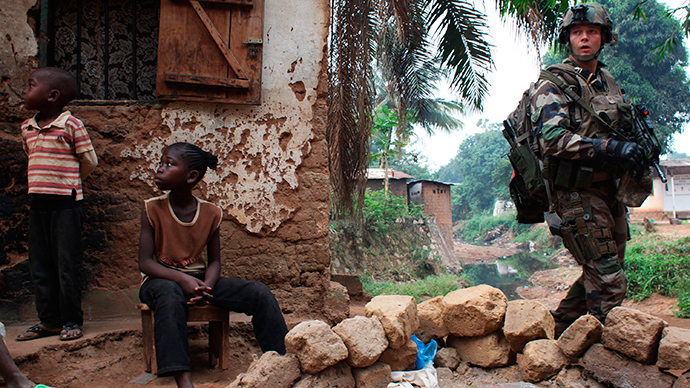 France's parliament has approved extending what was meant to be a short-term military deployment to stem "the tide of genocide" in the Central African Republic.
The mandate for the French military expedition to the CAR was set to expire in April. The issue divided the lawmakers, with 60 percent of French society questioning the need to intervene in the country. Despite societal and parliamentary divisions, however, the measure was expected to pass in both houses.
Speaking on French television before the vote, Foreign Minister Laurent Fabius argued that military intervention had staved off ethnic cleansing in the country.
"If Operation Sangaris had not been launched, there would have been genocide in the Central African Republic," Fabius said on France 2 television, Reuters reported. "The French were right to intervene."
Opposition lawmakers, however, had been questioning prolonging the mission, saying the intervention over the last few months has proved counterproductive.
"Nothing has been resolved, the country is still on fire," France 24 cited former Labor Minister Eric Woerth, a lawmaker from the center-right UMP party of ex-President Nicolas Sarkozy, as saying.
"We have avoided a bloodbath, a massacre," Woerth said, but added that there was "no state, no judiciary, no police [and] no schools."
France first agreed to send 1,600 troops in December to help restore order in the warring African state. Followed by a quick and decisive victory in last year's war against Islamists in Mali, France's military estimated that six months would be long enough to halt sectarian conflict in the Central African Republic, which began in March when Muslim Seleka rebels seized power in the majority Christian country.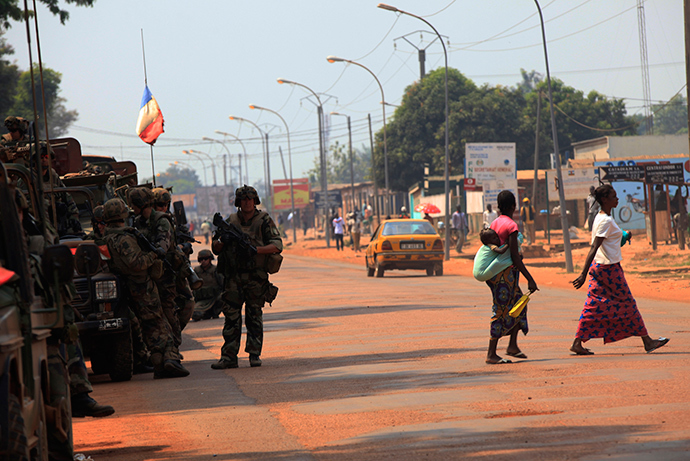 In January, Seleka leader Michel Djotodia was himself ousted from power after failing to halt atrocities from his former fighters, as Christian militias have increasingly carried out retaliatory attacks against the country' Muslims.
Earlier this month, France deployed 400 more troops to bolster its troop presence, who are operating alongside a 6,000-strong African Union peacekeeping mission.
Ironically, the operation itself was named after a local butterfly with a brief life span, reflecting what was expected to be a short lived mission. CAR's interim president, Catherine Samba Panza, has called for international troops to remain in the country until elections due to be held by March 2015.
French Defense Ministry officials privately conceded a mere show of French military force would be enough to restore order in the nation of 4.5 million. But as the nation descends into civil war, the UN human rights chief has warned of "ethnic-religious cleansing."
Speaking ahead of the parliamentary vote, United Nations High Commissioner for Refugees Adrian Edwards told reporters that more than 15,000 people in 18 locations "are at present surrounded and under threat by armed groups," AFP reported.
He said that minority Muslim civilians, who are fleeing to the country's northwest, face a "very high risk of attack and urgently need better security" and more international troops on the ground.
"It will take longer than expected because the level of hatred and violence is worse than we had imagined," French Defense Minister Jean-Yves Le Drian said last week, France 24 reported. "No-one can accept partition. It must be stopped."
You can share this story on social media: