Yamalia – freezing hotspot for extreme tourism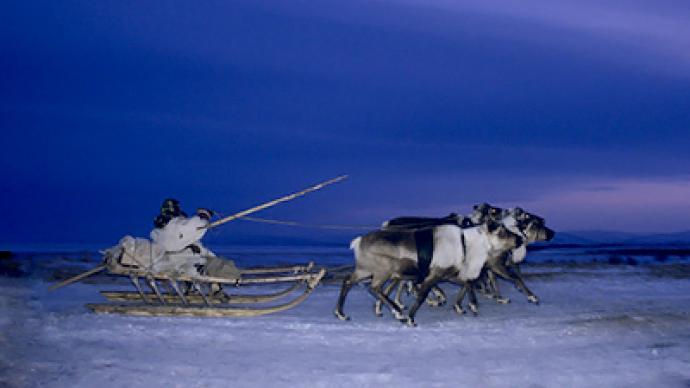 Freezing cold is the main attraction of Russia's Yamalo-Nenetsk Region. Now a new tourist destination, complete with state-of-the-art facilities, it is gaining momentum and welcoming visitors from all across the globe.
It is so far north that most of it is located beyond the Arctic Circle. It is so remote that it takes eight hours to fly here from Western Europe. It is so inhospitable that Stalin built his prison camps here. Welcome to Russia's new tourist coldspot – Yamalo-Nenetsk Region.No one doubts Yamal's great natural beauty or its unusual fauna. But does it really look like a tourist paradise? Local authorities certainly hope it will turn into one. They are hoping to turn Yamalia's limitations into advantages.Extreme tours will give travelers a chance to go where few others have been before. There are plans afoot to rebuild a former prison camp, as a memorial of the horrors of Soviet "purges." And the cold weather means the local museum houses the best-preserved mammoth in the entire world."Those who are scared of Yamal are scared of themselves," Deputy Governor Vladimir Vladimirov says. "The tourists we are hoping to see are the ones prepared to go on a real journey."As the producer of 90 per cent of Russia's gas, Yamal is not poor. But tourism will help its indigenous peoples. Struggling to make a living from the traditional nomadic, reindeer-herding lifestyle, the locals welcome tourists hungry for experiences and souvenirs."I used to be a nomad," says Lyudmila Tayshina, an indigenous Khanty. "Of course I miss it, but at least this gives me a way to live, and I have so many stories to tell."Last year, 8,000 foreign visitors braved Yamal. But with a refurbished airport, more routes and a brand new luxury hotel, they are arriving in greater numbers every day."For me it's the mammoths that make this place unique," one of them told RT. "It's one thing to see it on TV, but to be here, where they roamed, died and were later found – it's amazing."The odds for tourist success are long, but as the world gets smaller, people want to go further – and there are few places as far away as Yamal.
You can share this story on social media: