Freedom abolished? U.S. border guards get full access to your data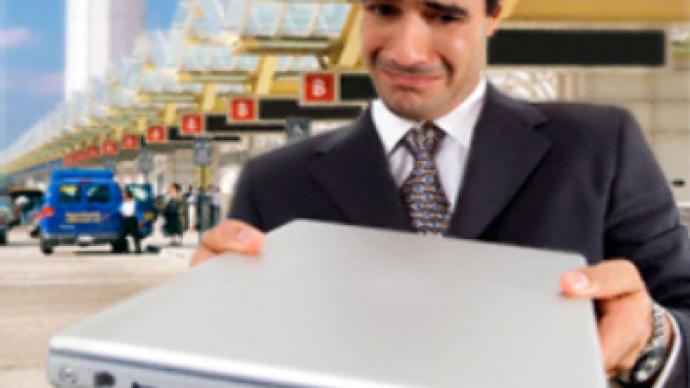 People entering or leaving the U.S. can have their laptops, PDAs, mobile phones and hard copy documents detained for an unspecified period of time with no suspicion of wrongdoing, according to government documents.
The border search policies that the Department of Homeland Security disclosed, after human rights groups' demanded them, entitle officials to detain any electronic devices and documents for examination. This may take place "absent individualised suspicion."
Officers may keep the information "for a reasonable period of time" doing it off-site. They may also request help from other agencies and entities for translation and expert analysis of the information.
Reasonable measures must be taken to protect business information and attorney-client privileged material, the policies say. But the handling of personal data such as medical and financial records is not mentioned in the document.
If the review revealed no probable cause to keep the information, all the copies must be destroyed, but officers may keep notes or reports on the material they studied.
The government argues laptops are treated just like suitcases during border searches. They say the established policies are necessary to combat terrorism, drugs trafficking, child pornography and other crimes, reports the Washington Post newspaper.
The explanation however didn't satisfy some human rights groups.
"They're saying they can rifle through all the information in a traveller's laptop without having a smidgen of evidence that the traveller is breaking the law," said Greg Nojeim, senior counsel at the Center for Democracy and Technology. Notably, he said, the policies "don't establish any criteria for whose computer can be searched."
The suitcase analogy was also criticised from the privacy protection standpoint.
"It's one thing to say it's reasonable for government agents to open your luggage," said David D. Cole, a law professor at Georgetown University. "It's another thing to say it's reasonable for them to read your mind and everything you have thought over the last year. What a laptop records is as personal as a diary but much more extensive. It records every Web site you have searched. Every e-mail you have sent. It's as if you're crossing the border with your home in your suitcase."
And companies are worried by possible leaks of their trade secrets. At least two global firms advise their executives to travel to the U.S. with the laptop's hard drive empty – getting access to information later via Internet or not working with it on the journey at all.
You can share this story on social media: