Freak weather terrorizes Muscovites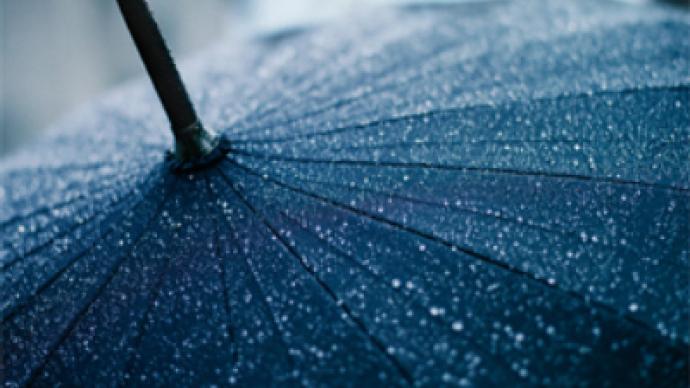 A downpour, a hail, and in a few hours a totally clear sky – that's what the Moscow weather is now all about. It seems Muscovites will soon prefer to bandy about anything but not the weather.
For the last few days millions of Muscovites and those who live in the Moscow region have been waking up having absolutely no idea what they will see beyond their windows. The conditions outdoors are changing so rapidly that listening to the weather forecast seems to be a waste of time.
Yet another surprise awaited the local population on Friday morning. In some parts of Moscow precipitation levels reached 50 mm overnight, which is more than a half-monthly ration. Elsewhere, the heavy rain destroyed parts of the city's road surface, while somewhere on the roads the puddles were 30 centimeters in depth.
Such meteorological capriciousness resulted in kilometers-long traffic jams all around Moscow, with the major city's belt highway – Moscow's MKAD outer ring road – completely paralyzed for several hours. Under these circumstances, coming to work two-hours late is no longer an offence.
Curiously enough, meteorologists says the weather will take a turn for the better on Saturday, but Friday sees another nightmare for the capital – heavy rain with hail and strong gusts of wind. Those who endure will be rewarded with paradoxical blazing sunshine on Saturday.
The bedlam outside, which Moscow and many other parts of the country fell victim to, has sparked concerns over climate change. For the past five-to-ten years, Muscovites have become acquainted to several different "weather manifestations" uncommon for this part of the country, such as recent tornadoes, the mild winter of 2007 whose snow only appeared in mid-January, while conversely 2003 saw snowfall in June.
You can share this story on social media: