Foreign legion: Rich and powerful flee France, claim new tax not reason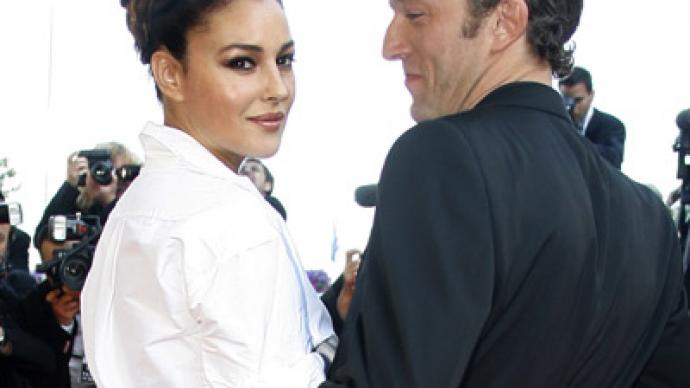 Reports say Monica Belucci and Vincent Cassel may join the cast of French celebrities fleeing France. Former President Sarkozy is said to be eyeing London as possible new residence spot.
French stars are fleeing the country – and though they deny it, it's believed the planned tax hikes for the rich are to blame.It was film star Gerard Depardieu who first made the bold move. Now reports say other famous French residents, the former president included, are thinking of packing and moving away from France. The UK's Daily Mail claims former President Sarkozy could become the next powerful Frenchman to flee from his country over the looming prospect of paying up to 75 per cent of his income in taxes if the proposed changes to tax laws come into effect.The British daily says Sarkozy, along with former-model wife Carla Bruni, is eyeing London as a potential home base after amassing quite a fortune. The former president is said to be charging around 150 000 pounds (about US$237,000) for an hour of public engagement.The reports, however, have been vehemently denied in the French newspaper Le Figaro by Sarkozy's aides as being untrue. The media rumor mill continues to churn over the latest on the subject of tax laws – with the Italian vixen Monica Belucci and her French husband Vincent Cassel reportedly being the latest residents of France set on moving. The movie-star couple, however, are said to be thinking of settling in Rio de Janeiro. They too insist the French government's plans of tax hikes have nothing to do with their relocation plans.Brazilian Vogue quoted Bellucci as saying she's been "in love" with the South-American country for 18 years."All the places in the world have their problems, but I love the way you react to yours with poetry," the actress said. This appears to be the latest development in the trend, began by Gerard Depardieu, who has been openly against the proposal made by French President Francois Hollande. The French leader's plan to rescue the country's finances by making those who earn more than 1 million euro a year pay most of their income in taxes made Depardieu upset enough to abandon his home country  in favor of Belgium. The French actor said he was ready to move anywhere, Russia included. He was subsequently granted Russian citizenship by President Vladimir Putin soon after making the remark at the end of last year.
You can share this story on social media: