France may begin Mali drawdown in March - FM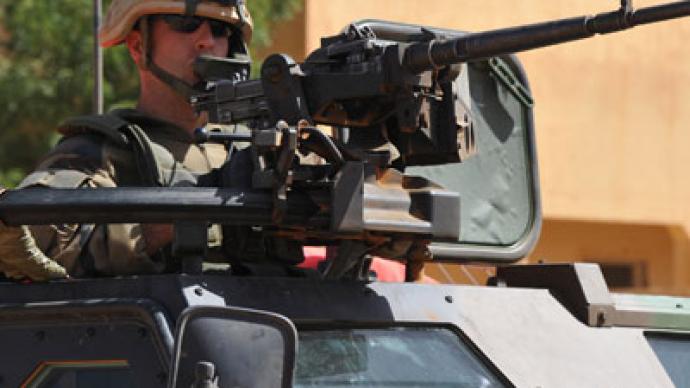 France may begin withdrawing its troops from Mali in March, Foreign Minister Laurent Fabius has said, stressing that Paris will now switch its focus to combating Islamist rebels in the north.
France's Operation Serval, now in its third week, has been successful at breaking the Islamists' 10-month hold on northern areas, with approximately 4,000 troops deployed."We will continue to act in the north where some terrorist havens remain," Fabius said in an interview with the Metro newspaper. "I think that from March, if everything goes according to plan, the number of French troops should fall."Last week marked the beginning of airstrike offensives on Islamic rebel spots near Kidal and Tessalit. Hundreds of Islamist militants have been killed so far in efforts to reclaim vast northern territories, along with key strategic towns of Gao and Konna, France's defense ministry reports.Their government is now preparing to hand over the Mali mission to an 8,000-strong African force – AFISMA – supported by the UN. Nearly half of the promised troops are already there.It is still unclear how successful the forces will be, given that the rebels could strike at cities from unknown desert locations. But a spokesman for Mali's armed forces has tried to assure people that the situation is under control. He was quoted as saying "With the size of the force we have here right now, we can maintain security in the town of Timbuktu."However, geopolitical analyst Patrick Henningsen, who spoke to RT, believes the operation is an attempt to expand the influence of the 'United States Africa Command' (AFRICOM) over the continent. "This is supposedly an African-led mission, but all the [recent] happenings fit perfectly into the AFRICOM directive agenda… it could just be an entry for bigger escalation of western power in the future". He says that one of AFRICOM's main objectives is to undermine Chinese oil interests on the continent. The US intervention in Libya was part of that agenda, seen in the light of American cooperation with militants there. The Libyan uprising created a refugee and banditry problem, which has quickly spread to northern Mali, marking what Henningsen calls "phase one" of the US agenda in Africa.
You can share this story on social media: