France urges foreign military intervention in Mali after PM arrest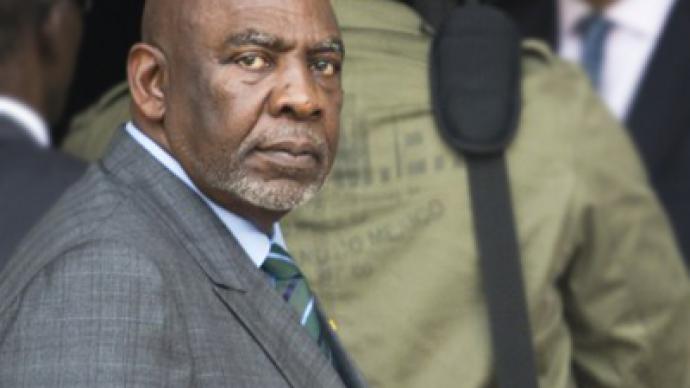 France has urged rapid foreign military intervention in Mali after the country's prime minister, Cheikh Modibo Diarra, was arrested and ordered to resign. The UN has threatened sanctions over the move, saying it undermines stability in Mali.
Diarra was arrested Tuesday, with just hours later Mali's president naming a new prime minister – Django Sissoko, the republic's ombudsman and a former administrator of the presidential palace.The outgoing premier addressed the nation on television hours after soldiers loyal to Capt. Amadou Haya Sanogo, who led a recent coup, arrested him. The soldiers ordered Diarra to resign because he "doesn't get along" with Sanogo, a spokesman for the military junta told AP. "Our country, Mali, today passes through the most difficult period in its history. At such moments of crisis, men and women who are concerned about the future of our nation want a calm situation. This is why I, Cheick Modibo Diarra, and all my government have resigned today," Diarra said.Those responsible for Diarra's detention insist the move is not a new coup and that President Dioncounda Traoré will use his constitutional powers to appoint a new prime minister."Cheick Modibo Diarra had two main responsibilities. The first was to liberate northern Mali and the second was to organize free and transparent elections. But one must recognize today that since his appointment, Mr. Diarra has not acted to fulfill his mission. Everything he has done has been for the benefit of his own personal agenda," junta spokesperson Bacary Mariko told AFP. Diarra was getting ready to leave the country for Paris. It's unclear if the trip to France was planned, or if Diarra was attempting to evade capture. Reacting to the arrest and resignation of Diarra, France – Mali's former colonial power – urged for foreign intervention in the country."These developments underline the need for the rapid deployment of an African stabilization force," French Foreign Ministry spokesman Philippe Lalliot told reporters in Paris. "The old junta must stop its interventions into the country's political affairs."Planning for a European Union military training mission, aimed at ousting Islamist insurgents who have seized northern Mali, will proceed regardless, a spokesperson for EU foreign policy chief Catherine Ashton told AP. EU foreign ministers approved the training mission on Monday. Washington officials have also claimed that the US Defense Department is preparing a military operation in Mali. The UN Security Council condemned the arrest and warned that it is ready to take "appropriate measures.""The members of the Security Council express their readiness to consider appropriate measures, including targeted sanctions, against those who prevent the restoration of the constitutional order and take actions that undermine stability in Mali," the council said in a statement.