France excited over pre-vote TV debate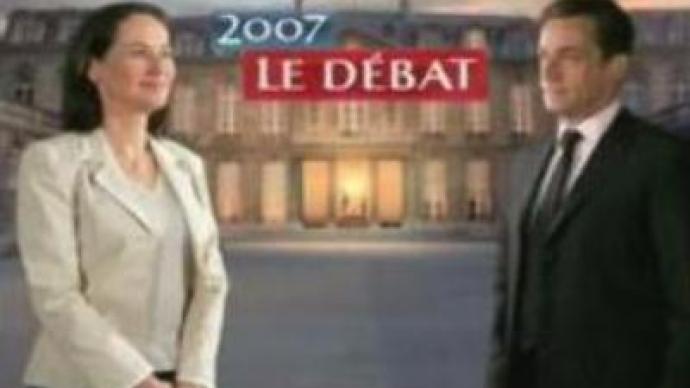 The final two candidates in the French presidential election, centre-right candidate Nicolas Sarkozy and socialist Segolene Royal, have taken part in a televised political debate ahead of the run-off on Sunday.
It is estimated this televised tête-à-tête which ran well over its two-hour time limit attracted about 22 MLN French viewers. That is more than those who watched France lose to Italy in the World Cup.Mr Sarkozy who has been consistently leading in the polls opened the debate, but Segolene's response was hard-hitting. She accused Mr Sarkozy, who served in the outgoing government, of failing to tackle unemployment and street crime.In a tit-for-tat they argued about the economy, security and nuclear power. Mr Sarkozy is being criticized for his harsh style, so he was careful to address his opponent as Madame and ask permission to reply after she interrupted him. But things became heated in a discussion about schooling for handicapped children. Mr Sarkozy was quick to accuse his opponent of losing her temper.
"At least this has served one purpose, which is to show that you get angry very quickly, you go off the rails very easily, Madame. A President is someone who has very serious responsibilities,"
he stated.Ms Royal retorted by calling his politics immoral.
"This is the height of political immorality. I am scandalised by what I have just heard, because to play with the issue of the handicapped as you have just done is frankly scandalous,"
she said.Both candidates played on stereotypes. Mr Sarkozy tried to present Ms Royal as inconsistent, and she tried to portray him as brutal.Segolene Royal has proved she can take on Nicolas Sarkozy face-to-face debate. But whether or not she'd be able to keep her cool running France is going to be for the French people to decide and to vote this Sunday.
You can share this story on social media: