French far-right group rallies against FEMEN (VIDEO)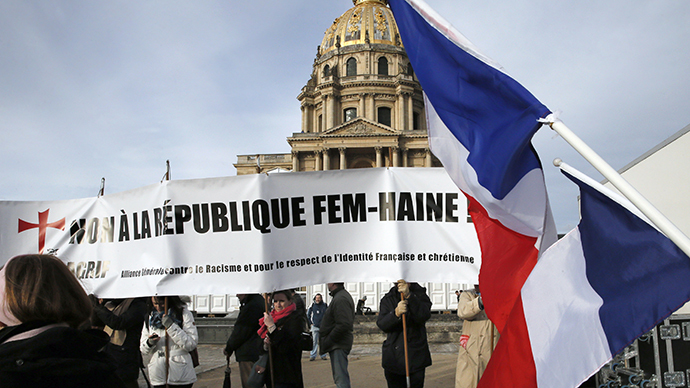 Hundreds of demonstrators organized by a far-right group protested in Paris on Saturday demanding the dissolution of FEMEN. They called for the feminist organization, which is headquartered in the French capital, to "go back to Ukraine."
The General Alliance Against Racism and for the Respect of French and Christian Identity (AGRIF) says FEMEN provokes the Christian community in France, Ruptly news agency reported.
President of AGRIF, Bernard Anthony, said: "You understand FEMEN are the quintessence of the nihilist abomination of the socialist government."
The protesters held banners reading "No to the Fem-Hate (a play on the name FEMEN) republic" and flew French flags during the demonstration on Place Vauban. They also demanded the expulsion of the group's Ukrainian leader, Inna Shevchenko, who was granted political asylum in France.
In December, FEMEN staged an action at Madeleine Church in Paris, holding pieces of meat in each hand, representing the fetus of Jesus.
The controversial feminist organization says it is "fighting patriarchy in its three manifestations - sexual exploitation of women, dictatorship and religion." It is mostly known for staging topless protests as well as other provocative moves like burning Islamist flags.
The FEMEN movement started in Ukraine and is now based in the French capital. Its leader Inna Schevchenko sought political asylum in France last year after she cut a large wooden Christian cross in central Kiev with a chainsaw in 2012 in protest against the Russian Orthodox Church and in solidarity with the Pussy Riot band.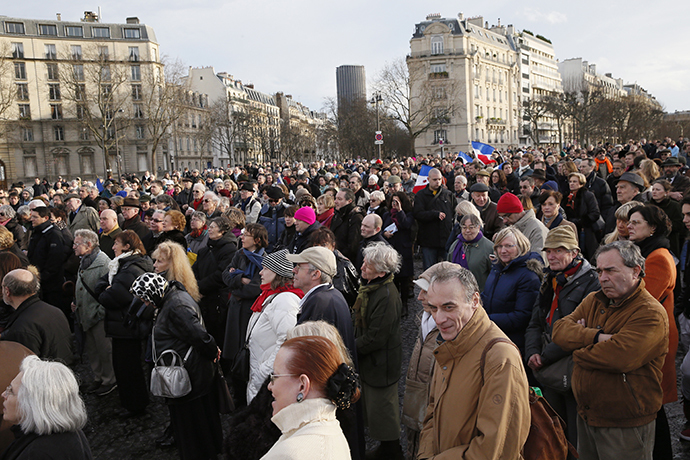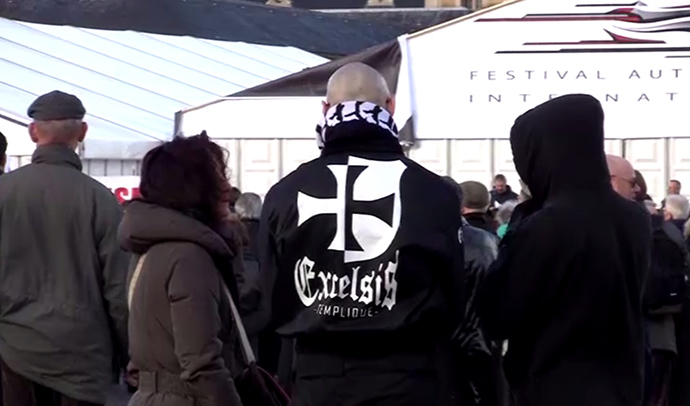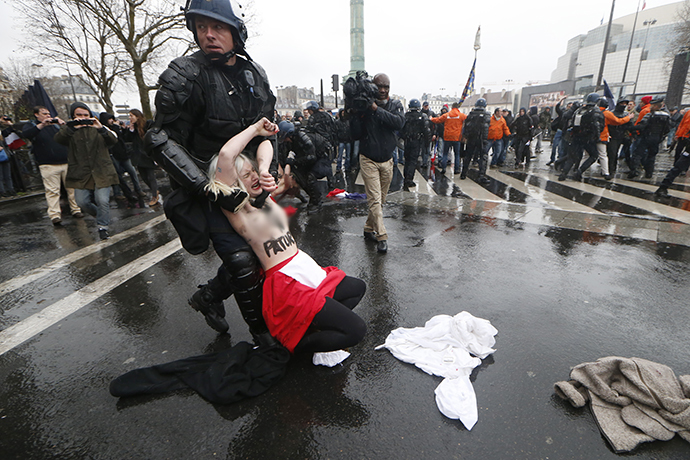 You can share this story on social media: