Fortune awaits Russian Olympic heroes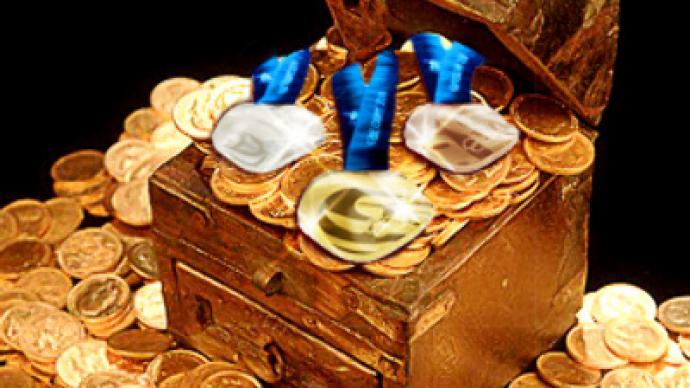 Winning Olympic medals is not only about fame, but fortune as well…and Rossiyskaya Gazeta claims Russia is the team with the biggest financial motivation from the state among the representatives in Vancouver.
A member of the Russian team who takes gold at the 2010 winter Games will receive €100.000 (in rouble equivalent) from the state; the silver medalists' prize will be €60.000, and the bronze will bring €40.000 for its owner.
The prize money for the country's Olympians has grown 30 times in comparison with the previous Winter Games, held in Turin in 2006.
Moreover, there is a reward from the Fund for the Support of Olympians of Russia, which is a brand new car.
Each sports federation also has its own system of motivating athletes (which may also reach €100.000), not to mention the regional authorities.
Some governors have already prepared the keys to apartments or land parcels for their victorious constituents.
Meanwhile, athletes representing the host country, Canada, will get a lot less for their Olympic wins: C$25.000, C$15.000 and C$10.000 for gold, silver and bronze respectively. It is the first time in history the Canadians have been motivated in this way.
The champs from the US can count on nearly the same rewards as the Canadians, but American sporting officials are planning to drastically increase the amount of prize money by London 2012.
Norway, North Korea, Sweden, New Zealand and several other countries do not pay anything at all to their Olympians. The athletes, who fight for the prestige of their nations, can only count on commemorative badges, certificates and the potential generosity of sponsors.
You can share this story on social media: