Former US President Ford dies at 93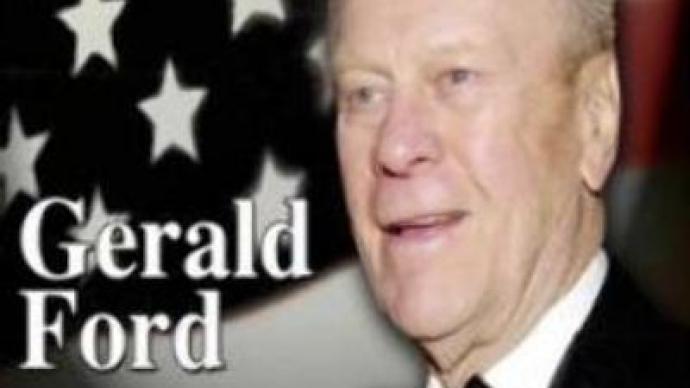 Former US president Gerald R. Ford has died at the age of 93. Mr Ford's death was announced by his wife Betty, who has not revealed its cause so far. He replaced Richard Nixon after the Watergate scandal.
Although his term was short, he became known for his attempts to restore American pride following Nixon's resignation. He was also famous for his work on thawing relations between the United States and the Soviet Union during the Cold War. During the so-called Detente, Mr Ford met with the-then Soviet leader Leonid Brezhnev, and the two signed nuclear arms agreements.
You can share this story on social media: