Former Thai PM mugged in Moscow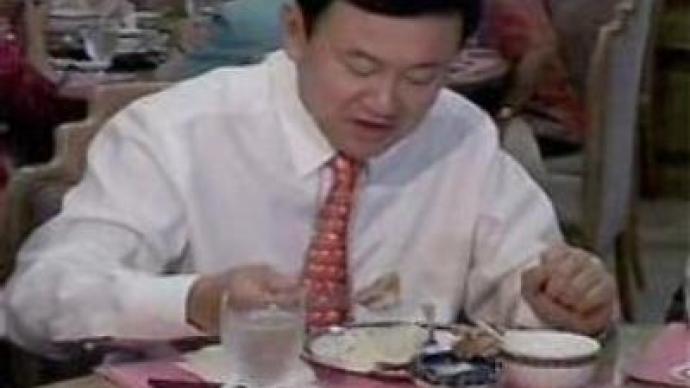 The former Prime Minister of Thailand, Thaksin Shinawatra, has been robbed in Moscow. His suitcase – containing his passport, camera and cash worth total $US 36,000 – was stolen as he was eating in a McDonald's fast-food restaurant.
The Foreign Ministry of Thailand has confirmed that Thaksin Shinawatra has applied for a new passport at the local Thai embassy.The former premier was in the Russian capital to receive an honorary science degree from the Plekhanov Economic Institute.Thaksin Shinawatra's government was overthrown by a military junta in a bloodless coup in September 2006.
You can share this story on social media: