Former Russian nuns enjoy seclusion from civilization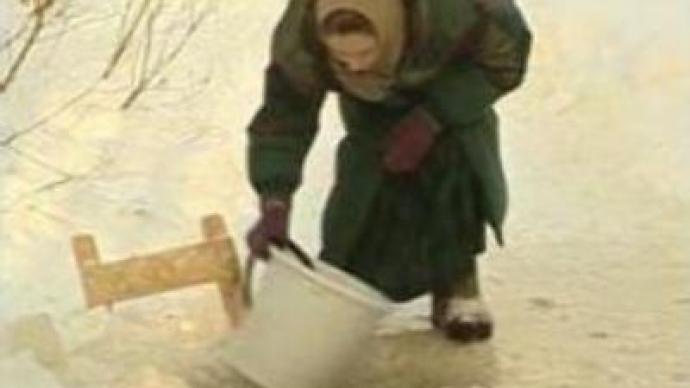 A group of nuns from the Nizhniy Novgorod region in Russia has shunned life in the convent and set up their own community. It's in the forest 10 KM from civilization, and where they survive extreme conditions all year round.
They have left the pleasures of civilization, left the convent and returned to the basics. With no electricity; the ex-nuns are using candles for lighting and a traditional Russian furnace for cooking. Each room has bunk beds and religious icons on the walls. The former nuns spend the day in prayer and in the evenings they study church books. They repair their clothes with an old sewing machine and iron them with a charcoal iron. In the summer they collect leeches from the lake and medicinal herbs from the forest.
"When we first got here, we were just walking around the forest and enjoying nature. We envied ourselves. Other people need to ask for a vacation from work to come to such a place – see the forest and inhale fresh air – and for us its home,"
said one of the women, Sister Olga. They have created a community charter and began the construction of a church.
You can share this story on social media: