Former European leaders in Sochi on private visit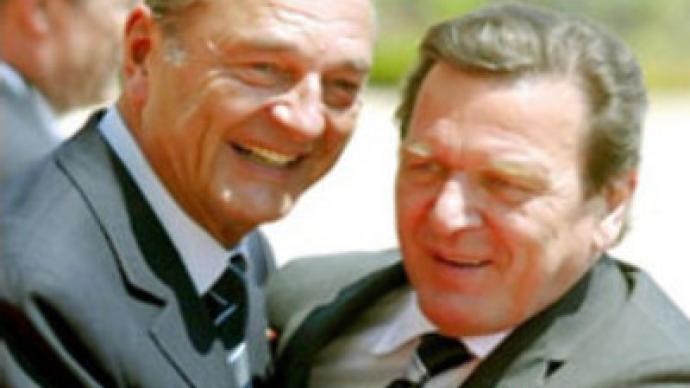 The former Chancellor of Germany, Gerhard Schroeder, and the former French President, Jacques Chirac, are on a private visit to Sochi by invitation of the Russian President.
On Tuesday, Gerhard Schroeder will chair the meting of Nordstream shareholders.
Earlier this week, the government of Estonia refused to allow Nordstream to survey the sea-bed in its economic zone saying it was protecting its national interests in the region.
Talking in Germany, Schroeder called on Europe not to miss out on the historic opportunity for strategic partnership with Russia.
You can share this story on social media: