Wild train chase in Siberia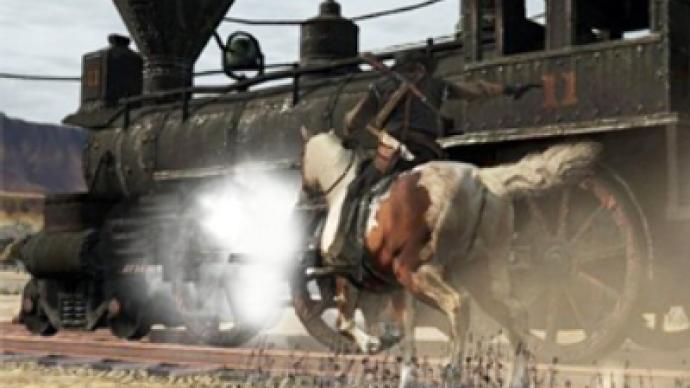 Police officers in Russia's Novosibirsk region chased a train with a fleeing suspect onboard for over three hundred kilometers… in a taxi.
A 46-year-old woman suspected of distributing counterfeit 1000 rouble banknotes chose to run away from the city of Barnaul once she understood that she had come to the attention of the Directorate for Combating Economic Crimes.
She had already done time in prison for forgery before, but old habits die hard, and she started up the same kind of business once again.
According to investigators she had been making it big, being in constant transit from one Siberian city to another, cheating people over in several instances.
She opted to take a train going to the European part of Russia, since control over passenger flow in Russian airports is quite strict nowadays. Police officers learnt about her plans and tried to arrest her when the train stopped in Novosibirsk, but to no avail, reports Komsomolskaya Pravda newspaper.
The counterfeiter played it safe and lurked in different carriages when the train made stops.
After the train set off, the investigators put a bold face on when they found out that the forger of bank notes was still on the train. In addition, they did not have a staff car, so they took a taxi and rushed after the train by road.
The chase lasted four hours and 330 kilometers. Finally, the forger was found aboard the train and was arrested.
The chasers were brief in their official statement and told the media that "the taxi driver was, indeed, paid in full."
You can share this story on social media: