For the sake of food: a self-imposed arrest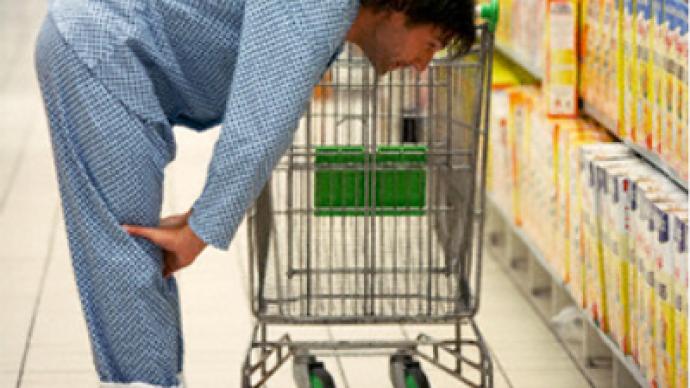 A hungry man broke into the village food-store in the Republic of Mariy El in Central Russia, and after having his hunger satisfied, voluntarily called police.
The man was detained after the break-in that occurred in the village of Lom. The villager had quite a feast, which included drinking alcohol. After that, he called police and voluntarily confessed to the crime, Interfax reports.
"It seems that this 39 year-old unemployed man was so hungry, that he unbent the bars, broke the window glass and entered the shop, not even bothered by the alarm. When he saw all that food, the man decided to arrange a feast for himself," reported the Press Service of the Republican Police.
After the police arrived, they caught the man red-handed. When the damage was estimated, it appeared that the man's dinner was worth around 2,000 rubles (some $61), as stated in the police report.
It was also found that the man had faced similar charges in the past. Now, a case has been filed against him, accusing him of theft. The Press Service also noted that, "now the man will not have to trouble himself taking care of food sources. In places like prison they serve regular meals."
You can share this story on social media: