Floods force hundreds to leave in Yakutia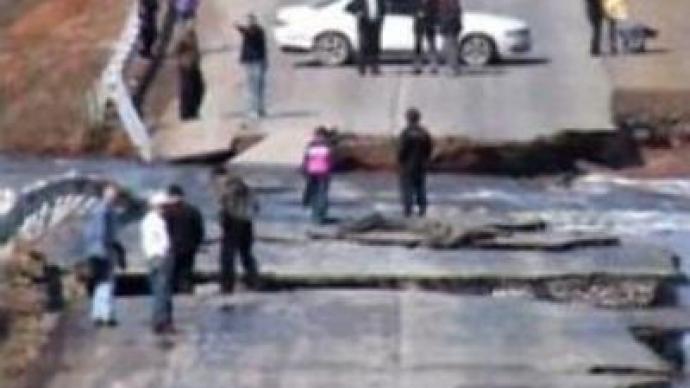 Almost 400 people have been evacuated from a flooded area in the Republic of Yakutia in the Far East of Russia. Water broke through a dam on the Maganka river, flooding hundreds of houses.
Some people have refused to leave their homes because of possible looting.Emergency teams are now working to re-enforce dams and move people from villages.The town of Markha with a population of 6,000 people is in the risk zone, but the regional emergency centre says the situation is under control.
You can share this story on social media: