Flooding stops search for two Siberian coal miners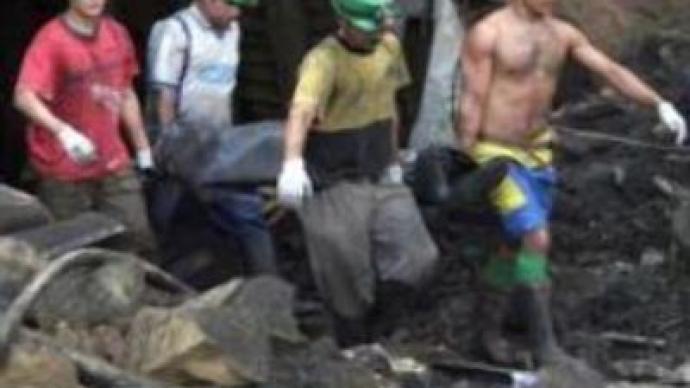 The search for the bodies of the two remaining coal miners in southern Siberia has been suspended because of flooding in the mine. The Ulyanovskaya coal mine incident killed 108 people on Monday.
Officials have promised that the search will resume when more powerful pumps arrive at the site. Kemerovo region Governor Aman Tuleev believes the two remaining miners' bodies are in the flooded area of the mine.
"Unfortunately, we are 24 hours behind schedule in our search for the missing miners. Water continues to flood the mine. Rescue work is in progress. The major task is to bring pumps closer to the scene. The most important thing now is to provide ventilation and to guarantee good quality air for the rescue teams. Unfortunately, we are still unable to find two miners. In our view, we've searched all the tunnels. We now believe the missing men are under water,"
he said.The officials have promised to continue the search till the bodies are found.Meanwhile in Kemerovo region, memorial services are being held for those miners who were killed in the explosion. So far 102 bodies have been identified and handed over to relatives for proper burial.Local government has announced that the relatives of miners who died in the accident should send applications for compensation starting from Wednesday. The exact sum of compensation will vary from $US 40,000 to $US 200,000.And the investigation into the cause of the incident is underway. The official results are to be published in less than a week and a half. The main version the investigators stick to is a sudden release of a large amount of methane which was nod detected in time to cut off electricity in the mine resulting in a powerful blast. Other versions include an error in the mine project or mishandling of the new safety equipment installed in the mine just before the accident.
You can share this story on social media: