Flooding in St Petersburg as cyclone closes in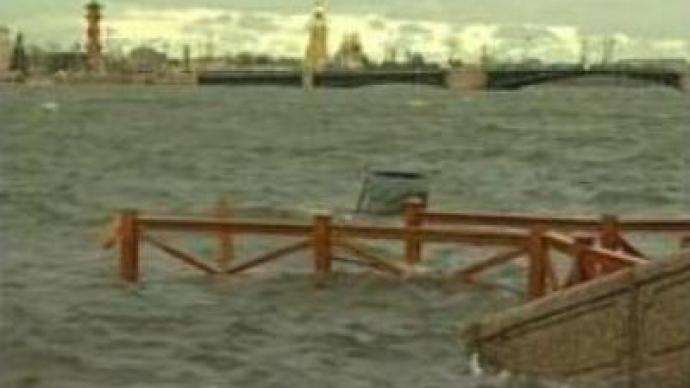 Flooding has been reported in Russia's second city, St Petersburg. A local weather centre says it has been caused by a powerful cyclone that battered the Kaliningrad region for two days.
Huge waves and strong winds pushed water levels in the Neva River to more than 170 centimetres above the normal level overnight, causing the second St Petersburg flood this month. Meanwhile the Emergencies Ministry has reported no major problems. But a storm warning remains in place, as the cyclone is still heading towards St Petersburg. The water level in the Neva River is expected to rise again by Tuesday evening.Roman Vilfand, the Head of Russia's Meteorological Centre, told Russia Today that normal winter temperatures will arrive in February:
"We consider that February will be close to normal. The temperature background will be about -10 to -15 degrees at night. A snow blanket will cover the ground in February, when the sun will give a treat to the inhabitants of the European part of Russia who have had less sunlight than usual this winter.There will be periods of thaw and more extreme temperatures. But we still do not expect it to get extremely cold."
But the unusually warm winter does not necessarily mean a hot summer is in store for Russia as
"in the nature of Meteorology there is no theory of compensation,"
Mr Vilfand points out. Meanwhile, the current weather gives some ground for optimism, says the expert, as
"our energy sector benefits from warm winter. Now less energy is needed to warm our houses. But there is some negative impact as well. It is always a kind of swing,"
he said.
You can share this story on social media: