Flights between Russia and Georgia seem to be restored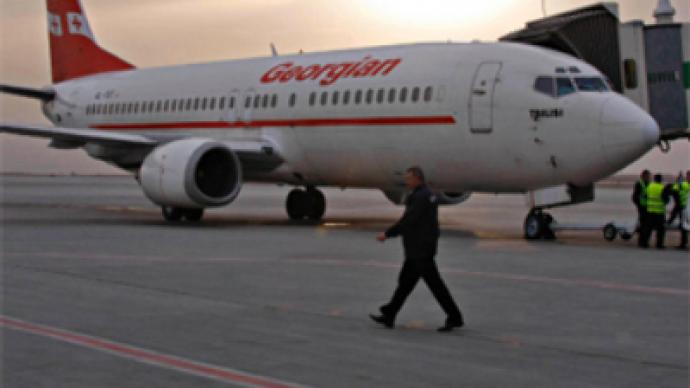 After a long break, the Russian Transport Ministry has granted permission for Georgia to resume flights to Russia.
Georgian Airways may begin roundtrip flights from Tbilisi to Moscow on January 8 or 10 and from Tbilisi to St. Petersburg, and back, beginning January 9 or 10, according to the Ministry's spokesperson.
On December 21 Airzena, the owner of Georgian Airways, sent a request to Russian authorities seeking to renew flights between the two countries.
Russia has accepted the request and ticket sales have begun at the Lochini airport in Tbilisi.
However, flights on December 26 and 27 were canceled and money returned to passengers since Russian air officials had not yet announced the resumption of flights.
While permission by Russian authorities was received for flights to begin on December 29 and 30, the Georgians then said they did not have sufficient time to prepare for these flights. However, Airzena has announced that flights will be restored between January 6 and 25.
The problem in transportation between Russia and Georgia began in 2006 after a cool down in relationships between the two countries. For a short time flights were discontinued completely, though they had resumed by 2008.
However, after the Ossetian War in August 2008 flights were again halted between Russian and Georgian cities. Soon after the five-day conflict, the Georgian government also suspended diplomatic ties with Russia. Since then, passengers traveling between the two countries had to fly using connecting flights through Ukraine and Belarus.
You can share this story on social media: