Fleet rehearsal nearly destroys apartment building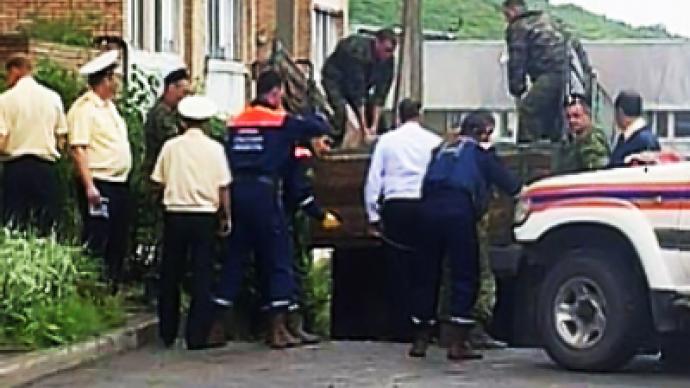 At a rehearsal of the Pacific Fleet's marine parade in Far Eastern Vladivostok, a badly aimed blank shot has crashed into the yard outside an apartment building in the city.
On Friday, a solid shot was fired from a submarine chaser, but unexpectedly deviated in its trajectory and fell into the yard of a private nine-story house.
"There was no explosion, but the shell left a crater. Windows in the house were smashed. However, no one was hurt," a local resident told Interfax.
Meanwhile, Pacific Fleet spokesman Roman Martov says the shell represented no danger to the locals. "It has no explosive charge," he explained.
Though the accident saw no injured or killed, the Russian Pacific Fleet is ready to repair all the damages, chief of which is the meter-deep crater left after the shell was removed.
Speaking about the reasons behind the accident, Martov said they still need to be determined. However, he says the dimensional parameters during the launch were correct, and that the shot was supposed to fall into the ocean.
This is not the first incident of its kind in Russia. Not long ago in May, a Russian battleship situated in the Gulf of Finland accidentally fired a volley into one of the villages near Vyborg. No one was injured there.
You can share this story on social media: