Five killed in attack on UN convoy in Afghanistan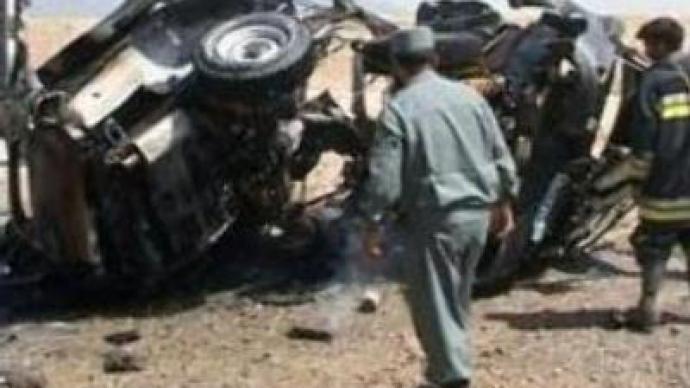 Five people have been killed in Southern Afghanistan where a remote-controlled bomb blew up in a United Nations convoy. Among the victims are four Nepalese contractors and an Afghan driver.
Police say the roadside bomb was an improvised explosive device.The Taliban has claimed responsibility for the blast saying it is part of their stepped-up campaign against foreign troops and anyone seen supporting them.The New York-based Human Rights Watch says that Taliban is increasingly targeting civilians, and killed nearly 700 people last year.
You can share this story on social media: