Fitness tips for al Qaeda followers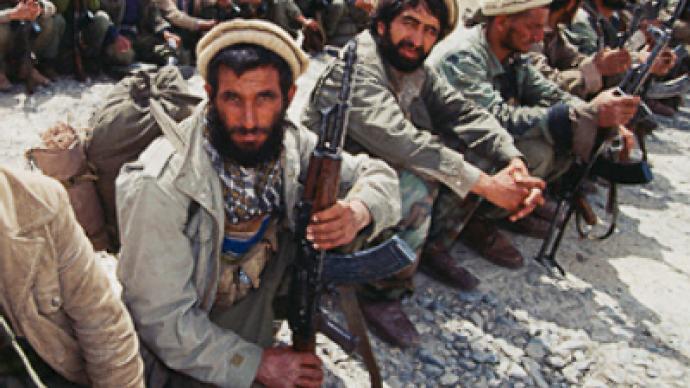 A pro-al Qaeda magazine, Jihad Recollections, has put fitness tips and special diets for Osama bin Laden followers alongside articles of terrorist activity on its website, Gazeta.ru reports
"The Mujahid (holy warrior) must learn to get in shape and build strength, and to continue to do so wherever he is with little or no resources," the article says.
The guide stresses that "using weights is unrealistic" on the frontline.
The magazine warns Islamists against visiting Western style gyms, which are "full of music and semi-naked women."
According to the developers of the fitness program, the exercises to strengthen legs are the most important for Jihad as "you have to carry weapons and equipment."
The site brings pictures of men dressed in white garments and bandages during exercises.
The followers are told to stretch before starting exercises, which include sit-ups, V-sits, shoulder bridges, and squats. At least 100-150 push-ups a day" to boost arm muscles are recommended.
In addition, the fitness program advised the followers not to spend money on expensive protein drinks, but eat protein.
You can share this story on social media: