First editor-in-chief of Vogue Russia leaves after 12 years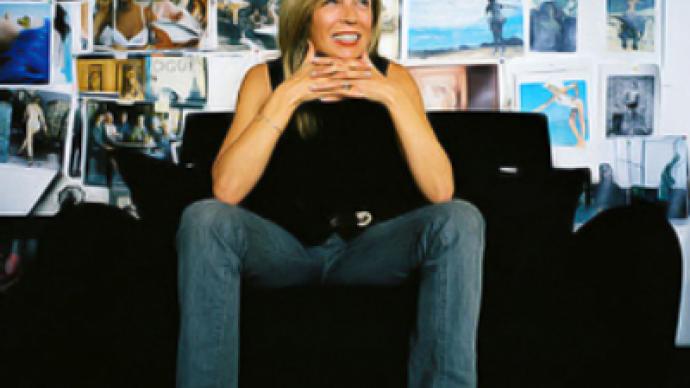 The editor-in-chief of Russia's most respected fashion magazine, Alyona Doletskaya, is leaving her post, Condé Nast International's president informed Tuesday.
Viktoria Davydova, who used to head Russian Tatler magazine was appointed Vogue Russia's new editor-in-chief.
Doletskaya has headed Russian Vogue since 1998 when it was launched, and is now leaving her post of her own free will.
"Alyona's role in shaping the magazine is so unique that in a certain sense she is irreplaceable," the president of Condé Nast International, Jonathan Newhouse, said addressing the company's employees.
"Some time ago, Alyona Doletskaya told me that she would like to leave the Vogue Russia editor-in-chief's post, which she has occupied for almost 13 years, and start a new life, probably to write a book or try her hand in a new field. As Russia – as well as the rest of the world – was still going through economically hard times, I asked Alyona to wait for a better time to do this. Now it's obvious that we are coming out of the crisis, thus I don't want to interfere with Alyona's plans anymore. I accept her decision to leave the magazine with great sorrow."
Doletskaya graduated from the Philology Faculty of Moscow State University and later did her doctoral thesis at Oxford. She has also published several translations of books by Ray Bradbury and William Faulkner.
In the early 1990s, Doletskaya turned her professional interests towards media and PR. After working as a reporter and producer with several European media organizations, Alyona Doletskaya was appointed PR Director at the British Council in Russia. Working there, she successfully carried out several cultural projects, including the "Living Bridges" exhibition of the Royal Academy at the Tretyakov Gallery and "Treasures of the Tower" joint exhibition in the Kremlin and the Tower of London.
In 1998, she was asked to head Vogue Russia, which was the first quality glossy magazine in the country. During the 12 long years under Doletskaya, Vogue proved to be the most authoritative fashion magazine in Russia.
You can share this story on social media: