World's first successful uterus transplant performed in Turkey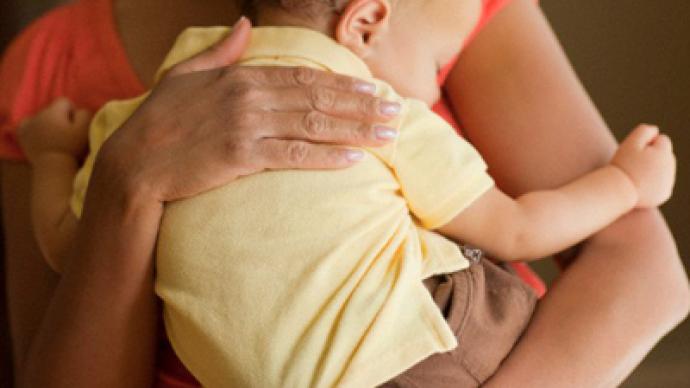 Derya Sert, who was born without a uterus, has become the first woman in the world to receive a womb from a deceased donor. The operation, performed on August 9 by doctors from Akdeniz University Hospital in southern Turkey, has been a success.
"The womb has already become one of my own organs," Al Arabiya channel quoted Sert on their website as saying. "If God allows, we will hold our baby in our arms."This is the third uterus transplant to be performed in the world, but only the first which has been successful. The first-ever attempt dates back to 1931, when a uterine transplant was performed on Eili Elbe – a trans woman who was born as a male in Denmark. The patient died three months after surgery as her body rejected the organ. Another attempt was undertaken in Saudi Arabia in 2000. A woman received a uterus from a living donor, but the organ had to be removed 99 days later due to heavy clotting.However, the Turkish physicians are confident about the success of their attempt. In contrast to the Saudi Arabian case, they took the organ from a deceased donor, and this makes a crucial difference, the doctors explained."It was a handicap to have a living donor," said micro-surgeon Omer Ozkan, one of the surgical team at Akdeniz University Hospital that performed the operation. "In that operation, the vein was too short for the anastomosis, and the uterus was not supported very well," another member of the team, gynecologist Munire Erman Akar, added.The medical team said they were able to overcome such difficulties by removing wider tissue surrounding the uterus and placing it well inside the body of the recipient together with longer vessels to supply the organ.The doctors added that immunosuppressive medications have also improved significantly over the past few years. A recent study by Edwin Ricardo Ramirez and co-authors, who published their results in the Journal of Minimally Invasive Gynecology in 2011, demonstrated using the sheep model that a pregnancy can be carried in a transplanted uterus under the influence of immunosuppressive therapy.However, the Turkish team is still cautious about declaring the operation a complete success. "The surgery was a success… But we will be successful when she has her baby," Ozkan said. "For now, we are happy that the tissue is living."The doctors have stressed that at least six to eight months have to pass before the patient can be handed over to IVF specialists.Uterine transplantation was once believed to have significant potential. However, with the advent of in vitro fertilization in 1978, the idea was largely shelved.
You can share this story on social media: