First park-and-ride appears in Moscow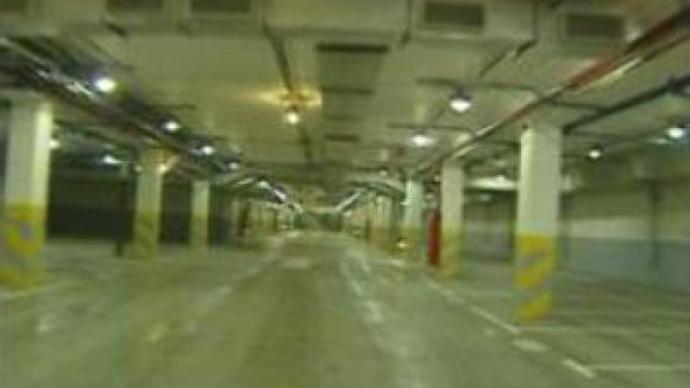 Moscow authorities are cracking down on the problem of heavy traffic. A new system of park and ride facilities has started to operate in the city. And it may become the solution for the capital's worsening congestion.
Road police officers towing away cars parked in inappropriate places. It is a familiar picture for anyone who drives a car in the centre of Moscow. The drivers who park their cars in the right lane hamper already heavy traffic in the city. There are two reasons – not enough parking places and the huge number of cars.Recent figures show there are more than 3,5 MLN cars in Moscow, a number that's growing rapidly – with more than 400 new cars appearing every day. Compare this to London and New York where the number of vehicles doesn't climb higher than 2, 5 million, despite there being more roads. With winter coming, this may make driving in the city a nightmare.But there is at leaset some good news for drivers. The Moscow authorities have opened the first underground park-and-ride facility in the city."The facility is designed to accommodate 466 cars. During morning and afternoon peak hours we expect it to be used by drivers who work in the centre. They will leave their cars here and travel to work by public transportation. At night it will be used as a regular parking by the drivers from the neighbouring area," said Oleg Galkovich from the contractor company press service.The facility is unusual for Russia. International experience was widely used in the project: French experts helped in the planning, and all the equipment comes from GermanyThe parking is municipal and the city authorities say charges will be low, as the enterprise isn't working for profit, but to improve traffic congestion.The underground park-and-ride is a pilot project. In one year's time the results will be evaluated. If it proves successful, dozens more will appear across the city.Around 200,000 cars come every day to the city from outside Moscow. This park-and-ride isn't likely to solve the problem of heavy traffic. But it promises to be a good start in relieving congestion in the capital.
You can share this story on social media: