First Moscow-Grozny flight lands at Chechen airport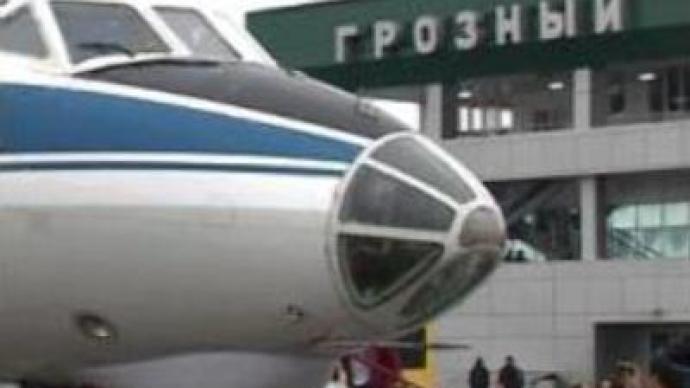 Regular flights have resumed between Moscow and the Chechen capital, 13 years after it shut down. The first flight Moscow-Grozny landed at the Republic's reconstructed airport before making a return flight.
For decades, the Grozny airport was considered to be one of the best in Caucasus, taking hundreds of planes every week. However, the military conflict of 1990s changed all that. The runway was heavily bombed and was almost razed to the ground. Now, with millions invested into Chechnya's reconstruction, the airport was completely rebuilt to the delight of those who previously had to use airports in the neighbouring republics to get to the Russian capital.The newly appointed President of the Republic, Ramzan Kadyrov, was there to see off the plane, saying it is yet another sign of the Republic's resuscitation.
"We will have more industrial and social facilities opened every month. We are doing everything to get back on our feet and we'll make sure that Chechnya never sees war again, that every person here feels safe,"
he said. From Monday next week these flights are said to become regular with an intention to bring more, including the international ones, to the Chechen capital. Meanwhile, Chechnya's First Deputy Prime Minister, Odes Baisultanov, who oversaw the rebuilding of the airport in Grozny, has today been nominated for the post of Prime Minister by the Chechen President, Ramzan Kadyrov.
You can share this story on social media: