First-ever shot of Mercury taken from its orbit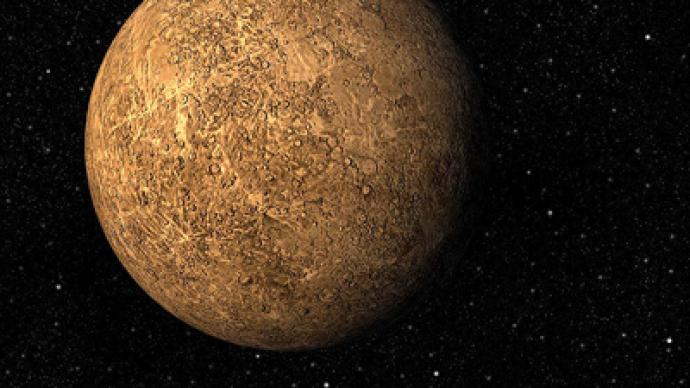 The first-ever photograph of Mercury taken from the planet's orbit has been delivered by NASA's Messenger spacecraft, which entered the planet's orbit earlier this month.
"The entire Messenger team is thrilled that the spacecraft and instrument checkout has been proceeding according to plan," said Messenger Principal Investigator Sean Solomon, of the Carnegie Institution of Washington, on the program's website.According to Solomon, the first images from orbit and the first measurements from the spacecraft's other payload instruments are only the beginning of the flood of new information that we can expect over the coming year."The orbital exploration of the Solar System's innermost planet has begun," he said.The shot was taken by the Mercury Dual Imaging System as the spacecraft sailed above the plant's south pole. It depicts portions of Mercury's surface not previously seen by the Messenger.After initial braking, for 15 minutes, the spacecraft successfully entered the intended orbit around Mercury early in the morning of March 18. One week later, the project team confirmed that all Messenger's instruments were operating normally.Anews conference, where NASA representatives are expected to provide their comments on the shots, will take place on Wednesday. It will be streamed live on NASA's website.
You can share this story on social media: