First KHL draft held in Moscow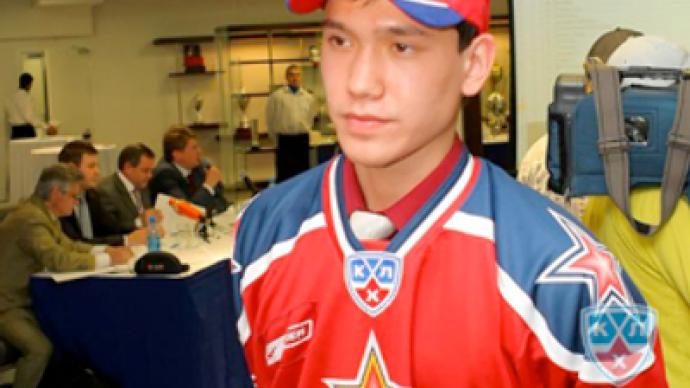 With three months to go before the start of the new Kontinental Hockey League season, clubs have been strengthening their ranks with young blood, as the first KHL draft ceremony in history has been held in Moscow.
The event saw several surprises. First and foremost, perhaps the current best young player in the world – Canadian John Tavares – was not selected at all. The player, who will most probably become the NHL's number one draft pick, was ignored by all KHL clubs, who preferred to take the Russian-born wunderkinds.
All-in-all, only three Canadian players were signed during the ceremony. 'Bully' Zack Cassian, who is predicted to have a good future in the NHL later, and defenseman Eric Gudbrandson were drafted by Dynamo Moscow, while 17-year-old prodigy Taylor Hall went to Kazan's Ak Bars.
Among the other main events, CSKA Moscow enrolled Mikhail Pashnin as their number one pick.
The up-and-coming defender topped the list of nearly 750 players, after shining for the national Under-20 team and his club Mechel in Russia's second-string league.
Prior to the draft, Pashnin said he would be happy to join any club in the KHL, but he will now go to CSKA, who went out of their way to select him. The Muscovites struck a deal with Dynamo Minsk to get first pick.
"We noticed him last year when I was coaching the Under-20 team. He was one of the best defenders there. We've been watching him for a long time," said the red-and-blues head coach, Sergey Namchinov.
You can share this story on social media: