First flights for Beirut as blockade ends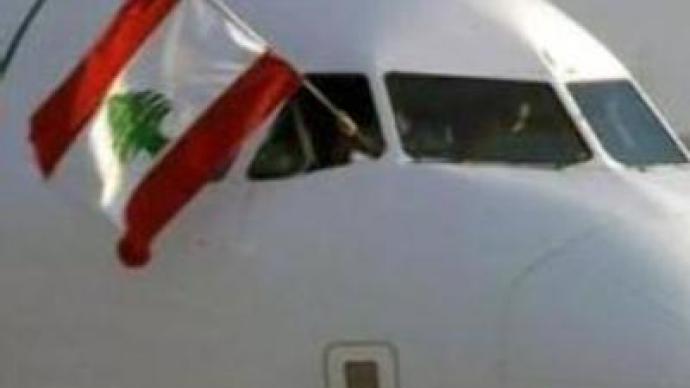 Israel raised its air blockade on Lebanon but ports remained sealed. Russian Foreign Minister Sergey Lavrov was in the Middle East where, after trips to Beirut and Damascus, he was due for talks with Israeli counterpart Tzipi Livni.
First commercial flights to Lebanon in eight weeks landed at Beirut airport. A Middle East Airlines plane from Paris circled the city three times in a symbolic gesture to signal the embargo's end. As the naval blockade remained in force, Israel said its ships would stay where they were until an adequate UN naval force was deployed.Russian Foreign Minister Lavrov said his country was ready to help rebuild state infrastructure. After meeting Israel's Tzipi Livni , he was due to leave for Palestinian territories.
You can share this story on social media: