First deputy Gogol of presidential administration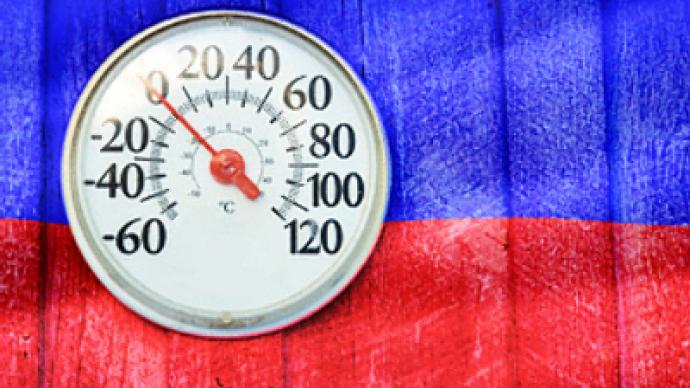 A novel published in July gets a massive boost to its sales following an alleged attribution to a top Russian official. Notwithstanding this dubious success, critics find its literary qualities quite remarkable.
The Nathan Dubovitsky's novel, labeled "gangsta fiction" by its Publishers, follows a cynical odyssey of the protagonist, Egor Samokhvalov, a crooked book publisher.
Its title – "Near Zero" – contains an obvious reference to the 2000s – a decade when Russia had a chance (primarily in the economic sense) to take a deep breath and reflect on the eventful and cruel 1990s that bowed out not long ago.
The novel succeeds in documenting the spirit of lawlessness, corruption and anarchy that was typical of 1990s Russia and – in the author's view – remains as essential today.
A man forged in 1990s Samokhvalov, now in his early forties, takes to this kind of Russia like a duck to water. He never misses a chance for any illegal activity: be that selling books with copyright violations, killing people, bribing opposition journos or finding poor ghost writers for rich literature lovers.
While Samokhvalov's person highly resembles Nikolay Gogol's famous protagonist Chichikov, some of the later scenes – at times dark and naturalistic – that Dubovitsky pictures as his story unfolds can easily be called Kafkaesque.
Still, the novel's overall mood is quite upbeat and cynical at the same time.
In general, Dubovitsky follows the line of contemporary Russian authors like Andrey Rubanov, but at the same time he uses the thoroughly created half-criminal environment for a bone-crashing social satire, a bit resembling Viktor Pelevin while staying in the Gogolean tradition, with a pinch of phantasmagoria.
Helping him on this mission is his peculiar language, sarcastic as the one Gogol used in "Dead Souls". However, Dubovitsky's storytelling is way more dynamic than Gogol could ever hope to employ. Twisting the novel's plot, he turns it into a barrage of unexpected events, strong epithets and colorful trifles fired with a rate easily comparable to that of Bret Easton Ellis.
References to Platonov, Whitman and rare pieces by Nabokov are additional evidence of the high cultural standards of the work.
Authorship mystery boosts sales
"Near Zero" was printed as a special supplement for a summer issue of Russky Pioner magazine under a previously unheard nom de plume. And according to Pioner's editor-in-chief Andrey Kolesnikov's preface, it was written by one his magazine's columnists, who anonymously sent the text via e-mail.
In mid-August, respected Russian Vedomosti newspaper (published in cooperation with FT and WSJ) claimed the real author is none other than Vladislav Surkov, the Kremlin's chief political strategist, First deputy head of presidential administration.
Vedomosti quoted a high-ranking official and an employee of Russky Pioner's publishing company confirming the claim, which didn't contradict the publisher's preface, as Surkov did write for Russky Pioner.
Surkov, who had previously written lyrics for rock-songs, critical essays and lectures on Franz Kafka, neither confirmed nor refuted the accusations of authorship. Vedomosti also noted that the pen name used – Nathan Dubovitsky – is strangely similar to Surkov's wife's name – Natalia Dubovitskaya.
The critical reaction on the book – quoted modestly so far, with a month since it came off the press – skyrocketed following the sensational attribution. Now even the Western press, like The Independent, wrote about the novel.
On the downside, however, some critics fear that readers will overlook the literary qualities of "Near Zero" to search for political messages. Already, one of the more often repeated quotes from the novel is its protagonist, Samokhvalov's, verdict to an opposition journalist: "It is not Russia's government you hate, but the life itself." He then goes on to state that "injustice, violence and sluggishness" are parts of life.
If Surkov, indeed, wrote the novel, he is neither the first high-ranking official to do so, nor even the first one to do so in secret. Former Whitehouse aide Lewis "Scooter" Libby wrote a thriller with references to bestiality, pedophilia and rape.
Perhaps a better example is Aleksandr Griboyedov, who became Russia's envoy in Persia after publishing his famous "Woe from Wit". His literary career was cut short because of his diplomatic position, when a mob stormed the Russian embassy, slaughtering everyone.
Romain Gary, who was an envoy for France, had more luck than Griboyedov, perhaps due to the fact that he worked in the much more civilized US. He wrote more than 30 novels, five of which were written under the pseudonym of Émile Ajar. The stretched-for-year scam even enabled him to become the only author to win the prestigious Prix Goncourt literary award twice.
Ruben Zarbabyan, RT
You can share this story on social media: