First Arab minister about to resign in Israel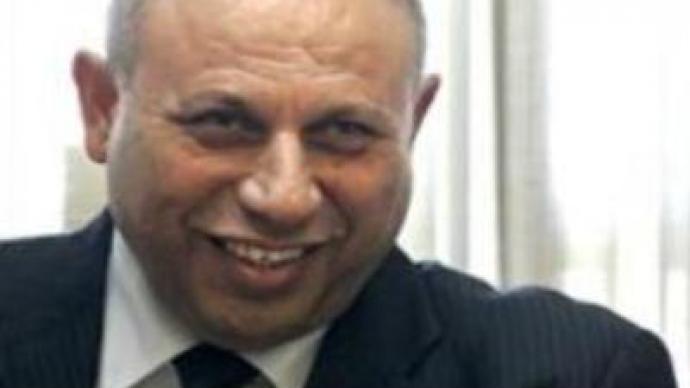 In Israel, calls for the resignation of the country's first Arab minister are intensifying. Raleb Majadele has caused an uproar by refusing to sing the Israeli national anthem.
Raleb Majadele is a lucky man. He is being written into the history books as the first Arab minister of the Jewish state. But that is where his good fortune ends and the real work begins. In the future, he is more and more likely to be called upon to make decisions that impact negatively on Arabs living in Israel. And he has already had a run-in with Israeli Jews who criticised him for refusing to sing the Israeli national anthem. He was also attacked by his partners in the Prime Minister's coalition government. Majadele is only a microcosm of a much bigger problem – the plight of Arab Israeli citizens.The words of Hatikva, the Israeli national anthem, evoke feelings among Israel's Jewish citizens. The words talk of the Jewish soul's yearning to return to Zion. It is a sentiment that cannot be evoked among Arabs. Ever since 1948 when the Jewish state was established, around one-and-a-half million Arabs have found themselves foreigners in their own land. By law, they have full rights, but in practice it is different.Historically, they voted for the Israeli Labour party. But the events of one week in the last Labour government under Ehud Barak left a scar that continues to bleed. More than a dozen people were killed in the October riots of 2000. The appointment of Israel's first Arab and Muslim minister goes some way to healing the past. But for many Israeli Arabs the wound is still open.The October riots started as a demonstration of support by Israeli Arabs for their Palestinian brothers during the second Intifada. But thirteen Arabs were killed by Israeli police when, for the first time, they opened fire on Israeli citizens. After last year's unsuccessful Lebanon war, the popularity of Amir Peretz, the new head of the Labour party and the country's Defence Minister, dropped dramatically. He needs the support of Israeli Arabs to win the party's upcoming internal elections. This is the reason why he pushed Majadele into a cabinet post. Raleb Majadele cannot change the distrust between Israeli Jews and Arabs. And if Amir Peretz wants the Arab vote back, he will have to do more than appoint an Arab as minister. Nobody knows how long the current Israeli government will last. Polls in Israel say Ehud Olmert is the worst Prime Minister in the country's history, which is why Raleb Majadele might not have to face singing the national anthem for much longer.
You can share this story on social media: