Fire on Indian train might be terrorist attack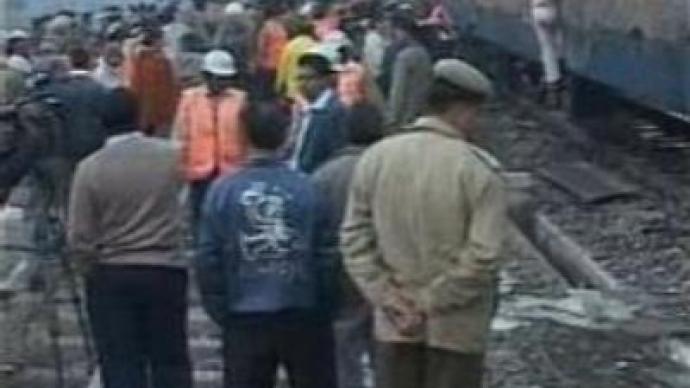 Officials say a fire on the Indian train travelling to the Pakistani border, which left 64 people dead, may have been a terrorist attack. 30 people have been taken to hospital with burns and other injuries.
The train was travelling from the Indian capital to Atari, near the Pakistani border.It was about to pull into Deewana station in northern India when 2 of its coaches went up in flames. Local residents rushed to put out the blaze, which was eventually extinguished when fire trucks arrived. However, it is feared that some passengers were unable to escape since parts of the train were sealed-up because of security concerns. The doors were kept locked and windows were barred in the lower-class coaches. According to officials, 2 suitcases filled with flammable materials and explosives were discovered at the scene.A spokesman for the Indian Prime Minister says the incident is believed to be "an act of terror".
'The fire spread very quickly but it seems there were two separate fires because they did not spread from one coach to the other. It clearly looks like a case of sabotage and the railway police have confirmed this,'
Shri Vinoo Narain Mathur, Northern Railway General Manager, commented. The re-opening of rail links between the longtime rivals, India and Pakistan, in 2004 was seen as a key step in the peace process. Nevertheless, this latest disaster will only see tensions intensified.
You can share this story on social media: