Massive blaze in southeast London tackled by dozens of firefighters (PHOTOS)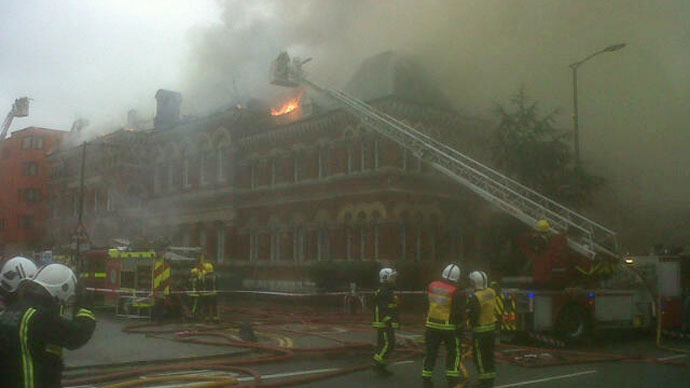 A fire in a building in London's Southwark, which houses a library, a museum and the council's one-stop shop has been extinguished after exhaustive efforts by more than 100 firefighters and 20 stations.
The fire was brought under control by 17:45 GMT, according to the London Fire Brigade.

Thirty people were evacuated from inside the building.

The cause behind the blaze is not yet known, the entire roof of the Cuming Museum and the Newington Library in Wansey Street was ablaze.

About 120 firefighters from 20 stations tackled the blaze in the four-story building.

Fire engines from Southwark, Lambeth, Old Kent Road, Dowgate, Kensington, Kingsland, West Hampstead, Dockhead, Peckham, Whitechapel, Paddington, New Cross, and surrounding fire stations were at the scene.

"We now have water jets attacking the fire from the four corners of the building. We evacuated 30 people from inside the museum and firefighters will be making efforts to salvage as many of the artifacts as possible," the official website of the London Fire Brigade (LFB) quoted station manager Peter Critchell as saying.

They are expected to remain there for the night, according to the LFB.

There are no reports of any injures.

"We've got well over a hundred firefighters working hard at the scene to bring the fire under control. It's a large blaze and the whole of the building's roof is alight but fortunately we've not had reports of injuries," the brigade's Assistant Commissioner for Operational Assurance Dany Cotton said.

The Wansey Street building was previously the Old Walworth Town Hall. The council is concerned about the possible damage to the museum's collection.

"A fire has broken out in one of our buildings on the Walworth Road which houses the Cuming Museum, the home of the worldwide collection of the Cuming Family and the museum of Southwark's history," the leader of the council, Peter John, said.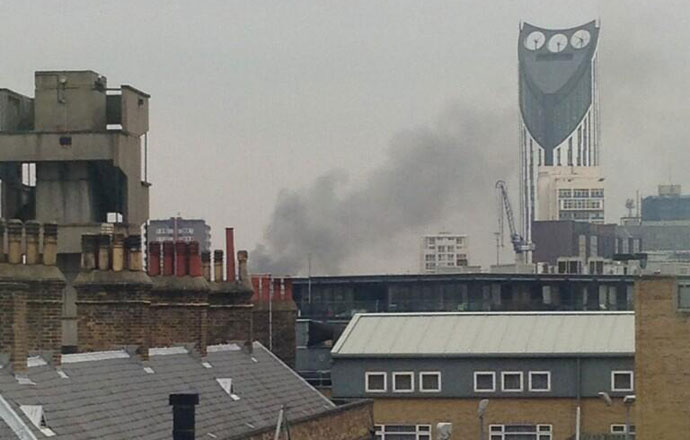 You can share this story on social media: