Fire in Moscow extinguished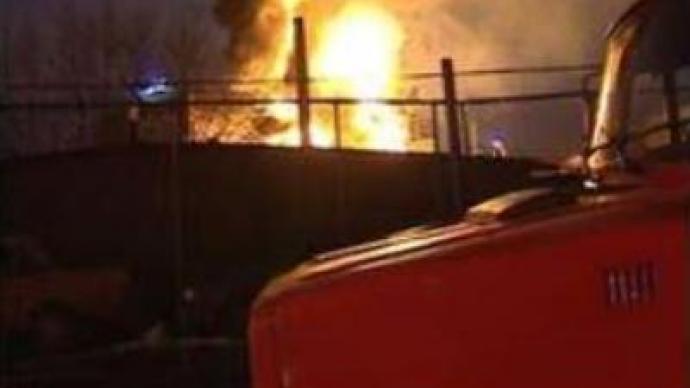 Firefighters in Moscow have managed to extinguish a major blaze at a roof-making factory in the west of the city. Two buildings of the Filikrovlya Plant were on fire for more than 4 hours. No one was injured in the incident.
Around 2,000 SQ M over two floors of the building were destroyed.45 brigades were called to the site. They were supported by a special fire-train which brought extinguishing materials.But exploding containers at the site hampered efforts to smother the flames.Officials suspect arsonists may have started the fire because it started at three different points, more than a hundred metres apart.
You can share this story on social media: