Fire in Ekaterinburg investigated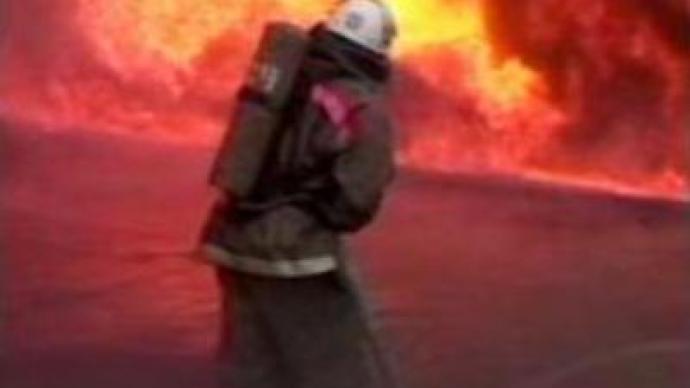 The investigation into the possible cause of the fire at furniture factory in the town of Ekaterinburg, the Russian Urals, has been launched. As a result of the tragedy, twelve people were killed.
The Emergencies Ministry said the victims were trapped as the fire exits from the building were blocked.The fire at Agrospetsmontazh factory started on Tuesday afternoon and wasn't put out until Wednesday morning. 12 workers were killed and another twenty one were injured in the blaze; ten of them are still in hospital. The fire broke out and quickly spread through the workshops of the plant. According to the regional Emergencies Ministry, no fire alarm had been installed in the building, and emergency routes were cluttered. Some people jumped from windows to escape.
'We started to break the windows and jumped out of them. Nearly everyone has got injuries. Some broke legs, and some arms. I have a back injury,'
Svetlana Sychkina, a victim, said. The investigation is examining alleged safety violations as a possible reason for such a number of casualties.
'All fire safety requirements for this kind of buildings were violated. They had large amounts of fabric, foam rubber, lacquer and paint,'
Vladimir Agapidov from Regional Emergency Ministry stated. It is also possible that there would have been fewer casualties and injuries had the factory workers called for help sooner. The fire investigators say at the last safety-check, the building was used as a storehouse and met all requirements. Nevertheless, later it was leased out and turned over to furniture production without the necessary fire precautions. However, it's thought that the real cause of the fire was an electrical spark.
'Our preliminary findings suggest the fire was caused by static electricity. Since the building was heavily cluttered, the fire spread immediately. The investigation group has begun working this morning and a criminal case has been opened,'
Vladimir Agapidov added. Meanwhile, the owners of the building are to be questioned over the alleged failure to meet fire safety standards.
You can share this story on social media: