Fire halts work at Moscow office complex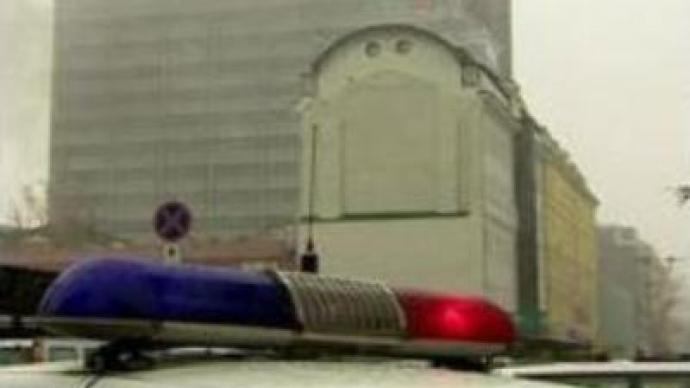 A multi-million dollar office complex in Moscow has been badly damaged by fire. 150 workers were forced to leave the building, as a huge emergency response was launched to tackle the blaze.
The Ducat Palace is one of Moscow's newest and most expensive office complexes. But only months after employees moved in for the first time, they were forced into a mass evacuation after the side of the building caught fire.It started shortly after 2 pm friday, Moscow time, and quickly spread upwards, causing smoke to billow from windows and part of the roof to collapse. More than 30 fire crews were quickly on the scene and after some initial problems reaching the blaze were able to bring it under controlAlthough initial reports suggested that some people had been trapped, all the workers were safely evacuated. Employees were left wondering how long it would be before they could return to work and whether there would be anything to come back to.Authorities aren't yet certain what started the blaze but it's the second major one in Moscow. Last Sunday a blaze swept through a nightclub killing ten people.
You can share this story on social media: