Final preparations for Victory Parade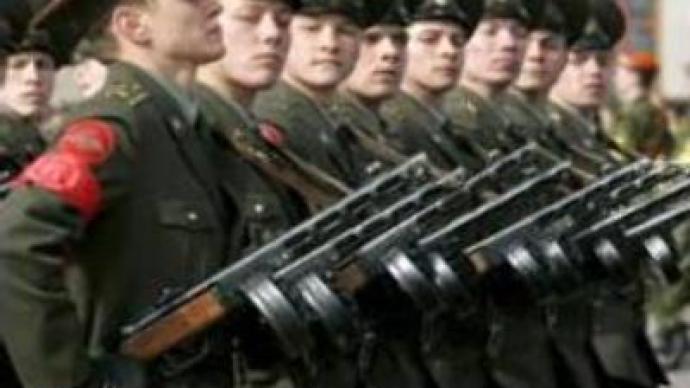 Moscow is getting ready for the Victory Parade on May 9. Final rehearsals took place at an aerodrome in the northwest of Moscow. Russia's Defence Minister, Anatoly Serdyukov, oversaw the preparations.
Cadets practised ceremonial steps and trained to perform the Russian national anthem a-capella with a background of continuous gun volleys.Seven thousand Russian servicemen will march through Moscow's Red Square to mark the 62nd anniversary of the victory in the World War 2.Servicemen dressed in the WW2 uniforms will be followed by representatives of the three branches of Russia's Armed Forces.The first parade was held in the Red Square in June 24, 1945 to celebrate victory over the Nazis.
You can share this story on social media: